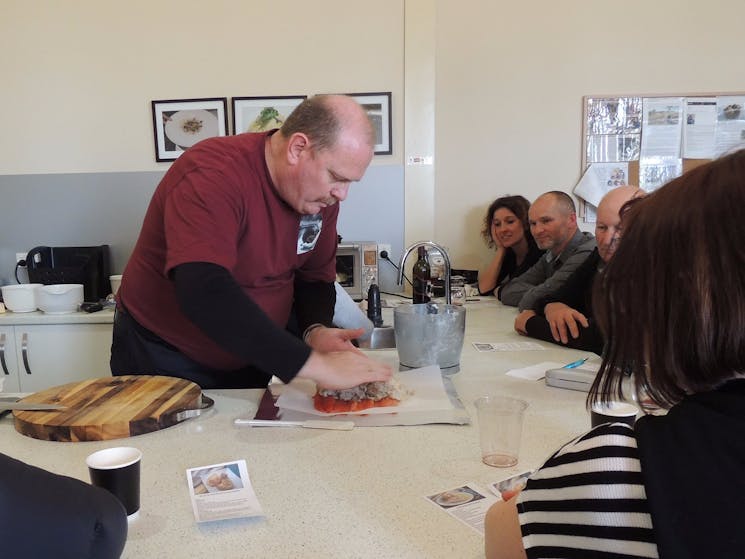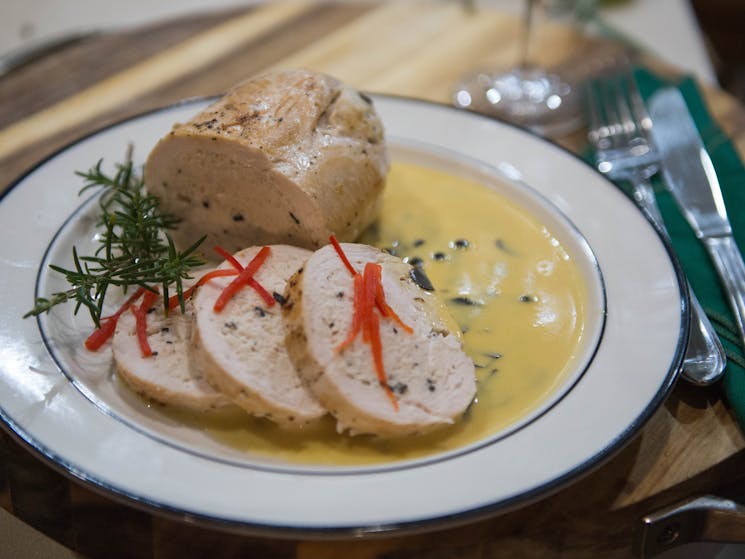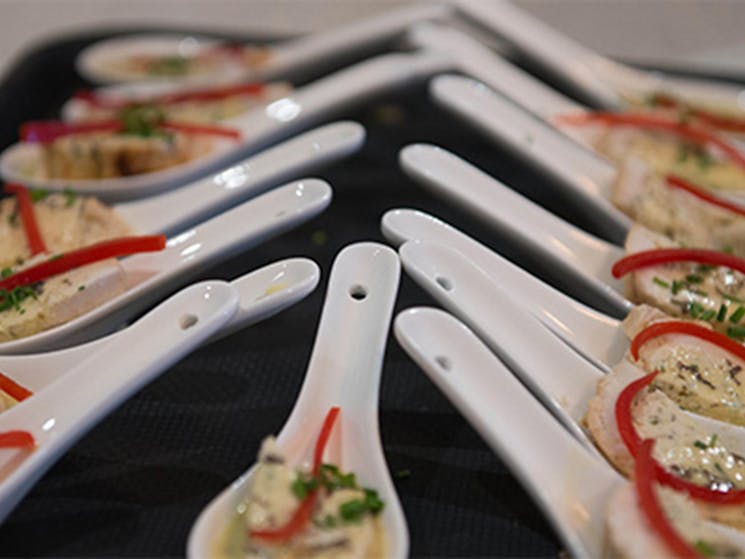 0

1

2
Truffle Hunt - Inspiration
Overview
From start to finish immerse yourself in hours of black truffles on this Premium All Day Event. Hunt, learn about truffles, eat, learn to cook and eat again! The day commences as the ground frost…
From start to finish immerse yourself in hours of black truffles on this Premium All Day Event. Hunt, learn about truffles, eat, learn to cook and eat again!
The day commences as the ground frost and fog dissipates. The delicious gluhwein has warmed you through. Head outdoors and accompany the dogs hunting for the elusive black gold. As each dog hones in on the aromatic scent it indicates where their excavation should begin. Unearth the tuber in true archaeological style.
Once the dogs have struck gold, head back to the truffle shed to explore the fascination of truffles. Enticing truffle samples evoke tales about its history, lore and mystique.
Then its time to slow down and try some of the most creative food on the farm from amuse-bouche to spectacular desserts. This truffle inspiration eight course degustation is a must for all food lovers. Its a ritual that Chef John takes seriously and he's happy to demonstrate his secrets on how to get the best and most from your truffle.
The Macenmist Vineyard is currently in the process of applying for a cellar door licence, until then you can bring your own wine to enjoy with your lunch.