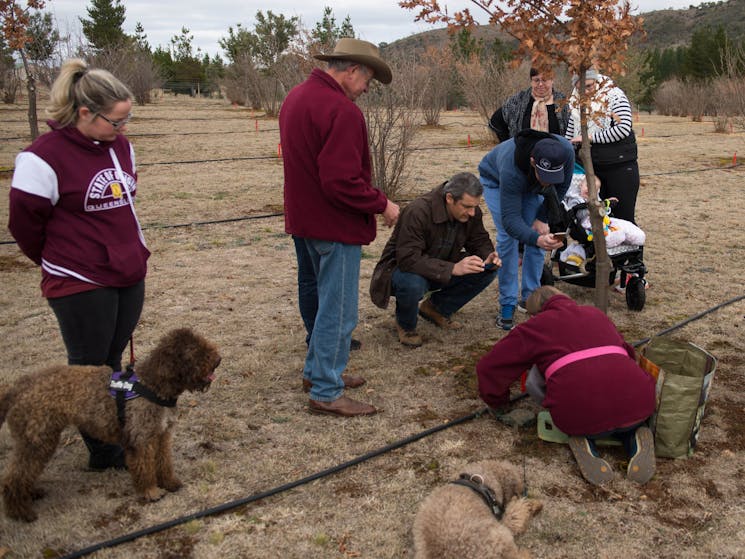 Truffle Hunt
Overview
After arrival take a leisurely stroll to Macenmist's truffiere. Then meet their truffle dogs Fahren and Tawdiffu. You will be following one of the hounds in a search for the black diamonds, better…
After arrival take a leisurely stroll to Macenmist's truffiere. Then meet their truffle dogs Fahren and Tawdiffu. You will be following one of the hounds in a search for the black diamonds, better known as Perigord black truffles. After smelling the aroma that permeates the soil they harvest the truffle in true archaeological style.
From the frosty start they return to the cosy atmosphere of the truffle shed. Partake of a warm beverage while savouring delicate truffle samples. Watch how to clean and grade truffle and learn something of the mystic that surrounds them.
At the tour conclusion Macenmist also encourages cellar door sales of its produce together with locally produced goods from the region.