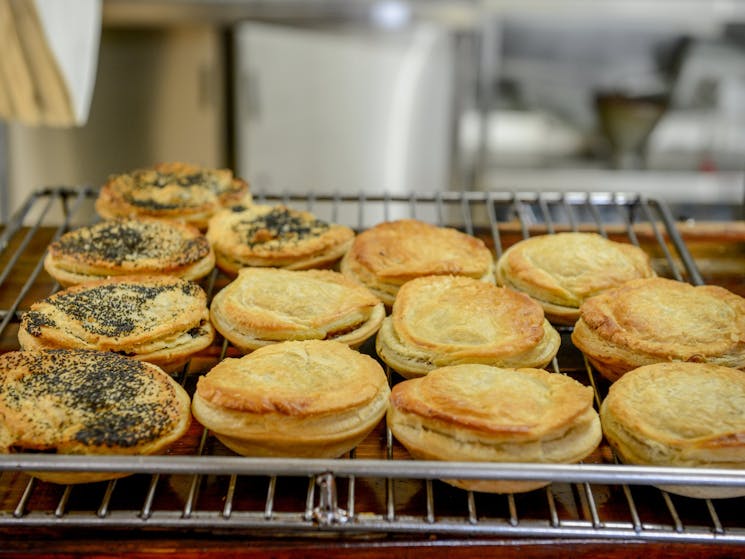 Hayden's Pies
Overview
Hayden's Pies offer a huge range of gourmet pies, from Thai Green Curry to Peking Duck. They even offer pies for each festive season, like the Coat of Arms pie (Kangaroo and Emu) available on…
Hayden's Pies offer a huge range of gourmet pies, from Thai Green Curry to Peking Duck. They even offer pies for each festive season, like the Coat of Arms pie (Kangaroo and Emu) available on Australia day.
Hayden's Pies are simply amazing.
Surfers from up and down the coast head to Hayden's to refuel after a morning in the water.