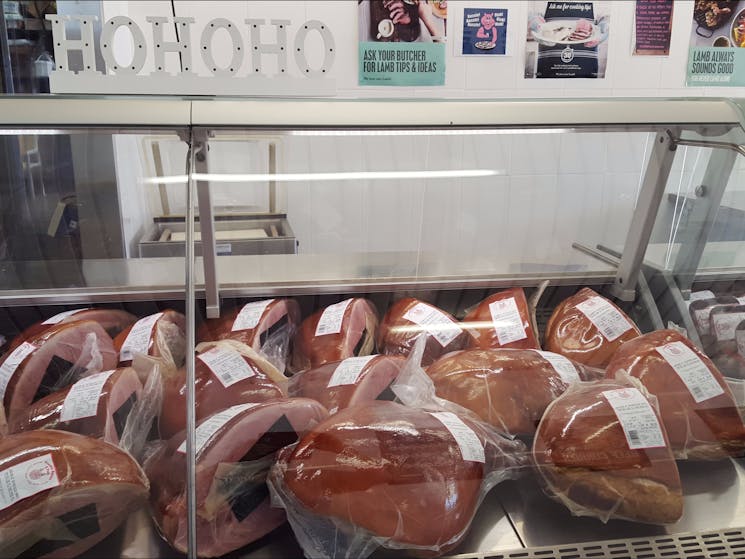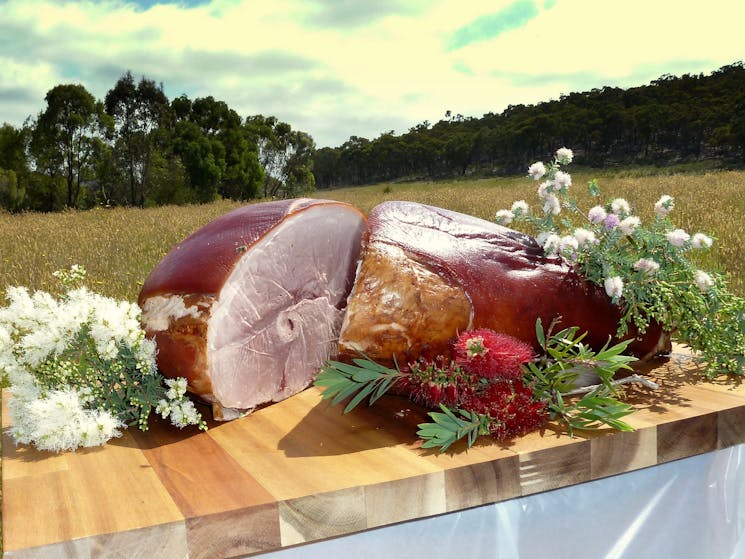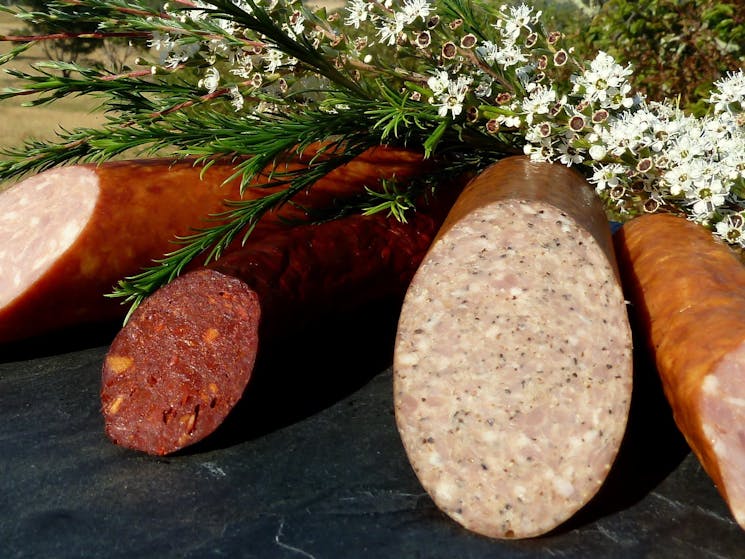 0

1

2
Trunkey Bacon and Pork
Overview
In 1992, Fred and Zanzie moved to their farm at Trunkey Creek as a newly married couple. Fred was working 12 hour shifts at a nearby factory, so Zanzie was left alone on the farm. This is where they…
In 1992, Fred and Zanzie moved to their farm at Trunkey Creek as a newly married couple. Fred was working 12 hour shifts at a nearby factory, so Zanzie was left alone on the farm. This is where they bought their first pig, her name was Mary. It wasn't long before Mary had babies and an even shorter time before they were running a fully operational piggery at Trunkey Creek.
Times were tough because of the drought, and so they needed a way to value add , which is when the small good factory , known as Trunkey Bacon and Pork, was born in 2000.
Fred, Zanzie and mum (Raewyn) started out doing only a few markets, mainly in Sydney.
Eventually Rebecca and her fiancé, Brenton joined the business as well and it then became a fully family run operation as it remains today.
They strive every day to produce the best quality products for their customers and take pride in what they produce.
The latest drought has made it tough for all producers but with the continued support of their wonderful customers they will keep on going.
You won't find better Bacon and Pork anywhere!