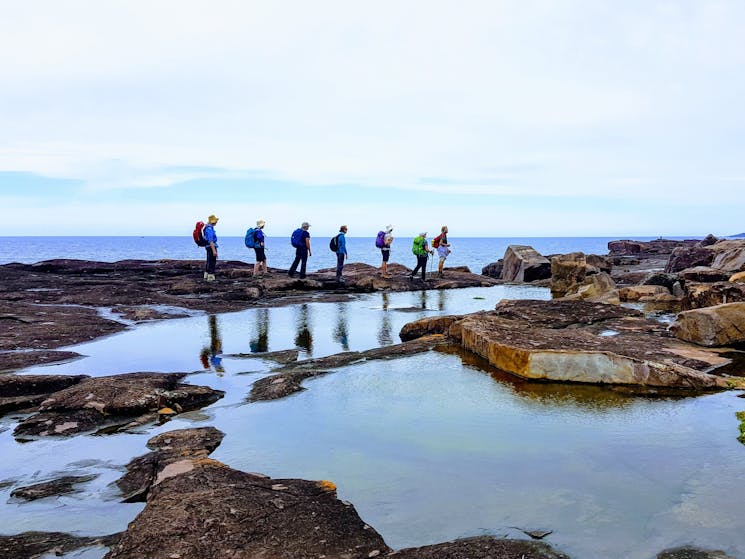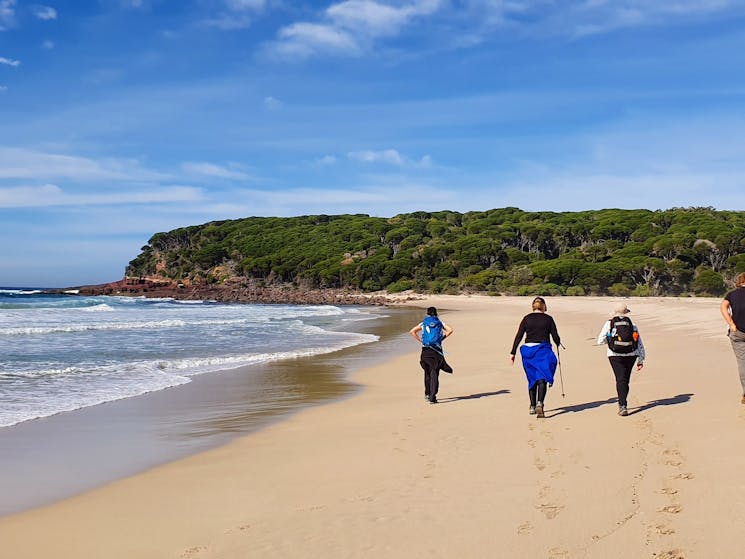 0

1

2
The Light to Light Walk - Three Day Pack Free Guided Hike from Life's An Adventure
Overview
One of New South Wales best kept secrets is the amazing Light to Light Walk situated on the Sapphire Coast near Eden in New South Wales. This scenic guided Pack Free 30 kilometre walk winds its way…
One of New South Wales best kept secrets is the amazing Light to Light Walk situated on the Sapphire Coast near Eden in New South Wales.
This scenic guided Pack Free 30 kilometre walk winds its way from the historic Lighthouse at Boyds Tower to the charming 1883 Lighthouse at Green Cape. This dramatic landscape is a kaleidoscope of contrasts from the striking 320 million years old red rocky outcrops to coastal forests.
Far from clinging to the coast, the walk meanders across the invisible boundaries that separate one set of plant habitats from another. As if stepping through a door, heathland gives away to tall open forests. Thick groves of tea tree or paperbark trees emerge into open coastal banksia woodlands or imposing forests of Woolly Butt.