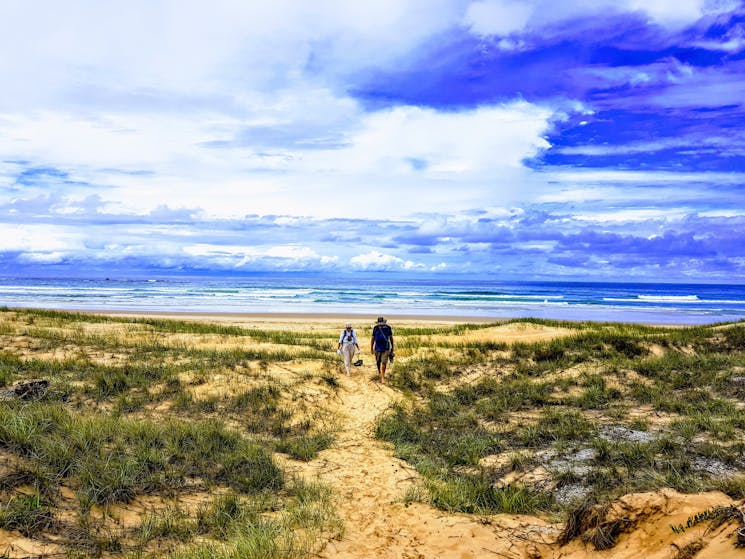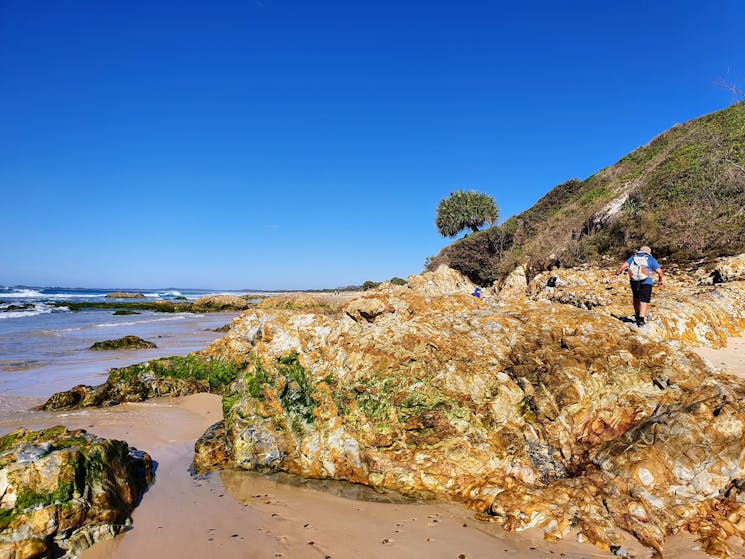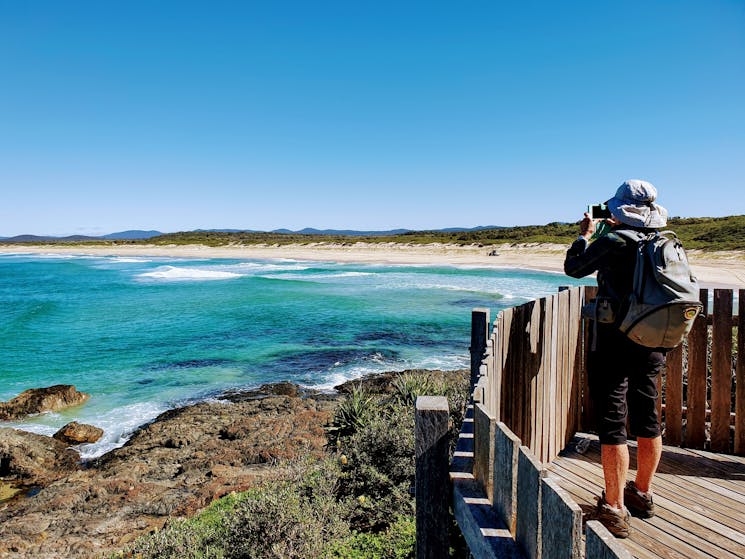 0

1

2

3
Four Day Yuraygir Coast Walk - Life's An Adventure
Overview
A Pack-Free walk along the famous Yuraygir Coastal Track near Yamba on the NSW North Coast. Explore magnificent beaches, dramatic headlands, lagoons and crystal clear creeks. This pack free walk…
A Pack-Free walk along the famous Yuraygir Coastal Track near Yamba on the NSW North Coast. Explore magnificent beaches, dramatic headlands, lagoons and crystal clear creeks.
This pack free walk explores the Yuraygir Coastal Walk near Yamba on the mid north coast of NSW. This 65 kilometre walk takes you takes you from Angourie to Red Rock, the largest coastline of national park in NSW. During this guided four day walk, you will meander through rocky headlands, bays, beaches covered with pandanus, coffee rock cliffs and lush rainforest. You might even find some whale bones spread between the driftwood or spot a coastal emu.
This walk allows you to experience the beautiful coastal nature and re-trace the history of Yuraygir. One legend of Yuraygir describes the story of two Aboriginal men who changed their footprints into that of coastal emus in order to escape their chasers. These legendary coastal emus are represented in the walk logo spotted across the National Park.