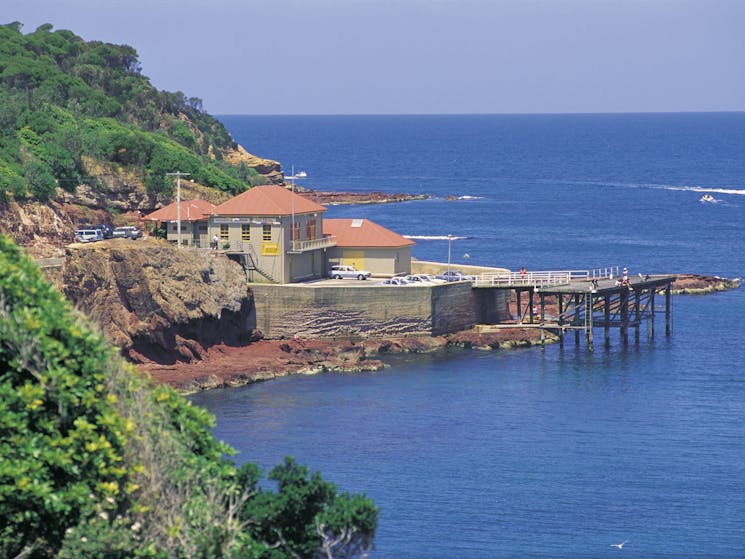 Merimbula Aquarium
Overview
From sharks to shrimp, octopus and tropical fish - it's all on display in this living theatre of the deep. Merimbula Aquarium features 27 tanks and a fantastic Oceanarium full of large ocean fish…
From sharks to shrimp, octopus and tropical fish - it's all on display in this living theatre of the deep. Merimbula Aquarium features 27 tanks and a fantastic Oceanarium full of large ocean fish and sharks.
Fish feeding is the best time to visit as the fish become very active. Fish feeding is held every Monday, Wednesday and Friday and Monday to Friday during School Holidays.
Take the kids to the The Aquarium Kids Club, held every Wednesday and Thursday evenings during January, where children can interact with the marine animals.