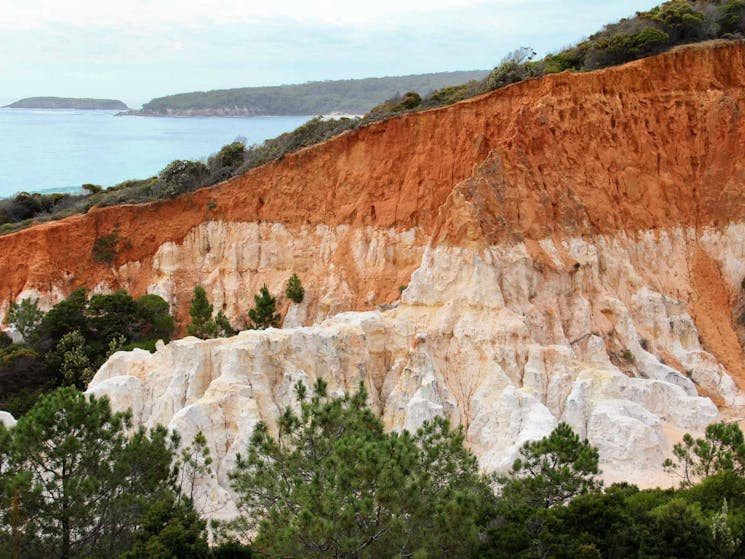 Pinnacles Loop Walking Track
Overview
Pinnacles loop walking track is a pleasant, easy walk that meanders through the woodland and heath of the NSW Far South Coast region. With beautiful coastal views south to Lennards Island and north…
Pinnacles loop walking track is a pleasant, easy walk that meanders through the woodland and heath of the NSW Far South Coast region. With beautiful coastal views south to Lennards Island and north to Haycock Point, it's an easy stroll for all the family in Ben Boyd National Park, a short drive south of Pambula.
There are two lookouts along this gently undulating walking track that make ideal spots to view the fascinating Pinnacles formation – a spectacular erosion feature that consists of cliffs of soft white sands capped with a layer of red gravel clay. It was deposited during the Tertiary geological period – up to 65 million years ago.
Large areas of pine trees can also be seen between the eucalypts, and National Parks and Wildlife Service has been working to return the area back to its natural state.