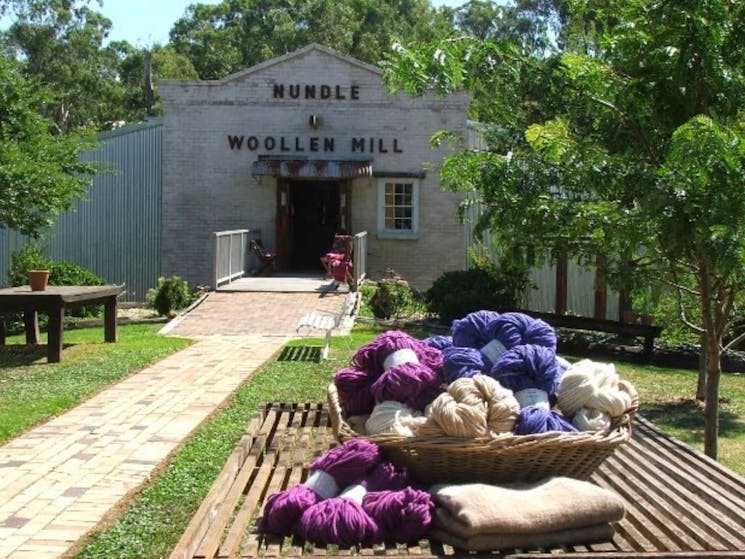 Nundle Woollen Mill
Overview
Nundle Woollen Mill is one of the last spinning mills still operating in Australia. The Nundle Mill team use traditional spinning machinery, several pieces nearly 100 years old, to transform raw wool…
Nundle Woollen Mill is one of the last spinning mills still operating in Australia. The Nundle Mill team use traditional spinning machinery, several pieces nearly 100 years old, to transform raw wool into famous Nundle knitting yarn in eight ply, 12 ply and 20 ply.
Nundle Woollen Mill is a must-see attraction for travellers visiting Nundle. The mill enjoys almost 25,000 visitors each year who see the antique machinery in work. Also available is an exciting selection of hand knits and Australian designer wool fashion. The famous Nundle socks are hard to pass up!
Guided group tours for community or educational groups can be arranged by appointment.