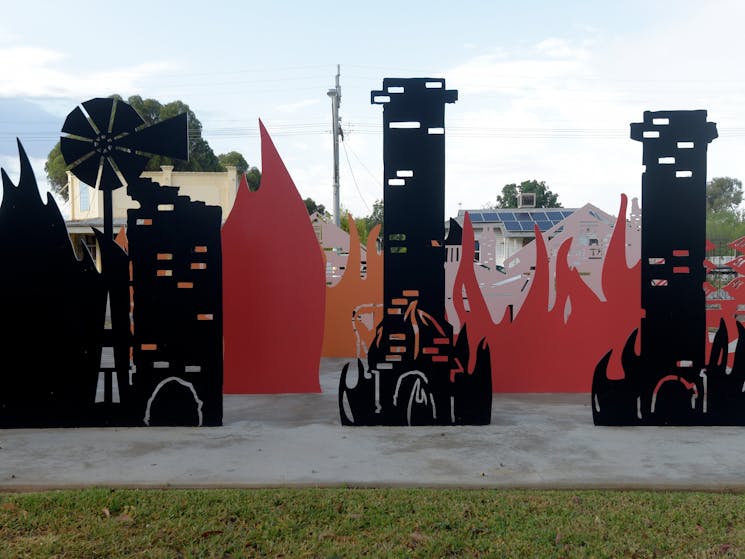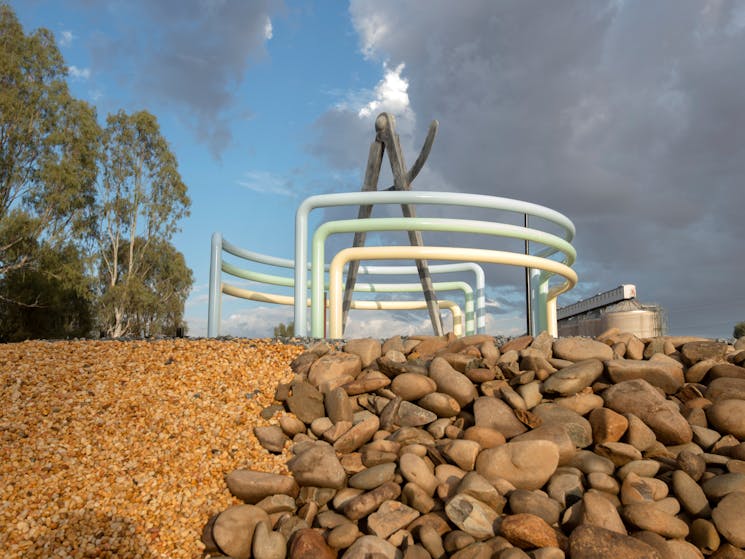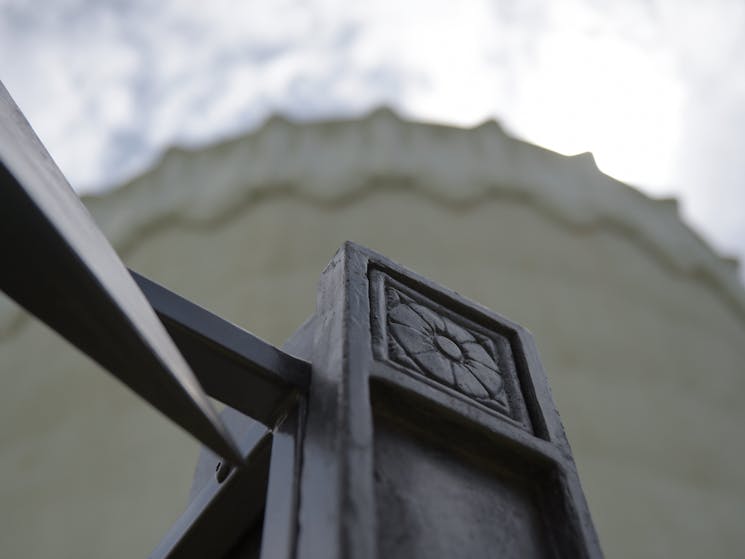 0

1

2

3
Lyrics, Landscapes and Lintels - Leeton Public Art Trail
Overview
The Lyrics, Landscapes and Lintels Public Art Trail celebrates public art as a way to communicate Leeton's heritage values and the stories of Leeton's history as it relates to natural, built and…
The Lyrics, Landscapes and Lintels Public Art Trail celebrates public art as a way to communicate Leeton's heritage values and the stories of Leeton's history as it relates to natural, built and Aboriginal heritage.
This trail links Yanco, Leeton and Whitton through the historical stories represented by the Public Art, of Aboriginal heritage, the birth of the Murrumbidgee Irrigation Area to feed the nation, and the inter-war period.
Caters for people with high support needs who travel with a support person
Caters for people who use a wheelchair.