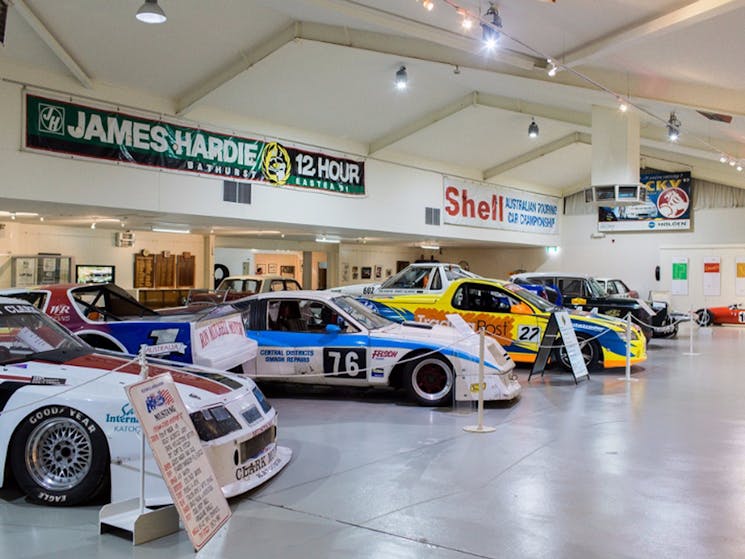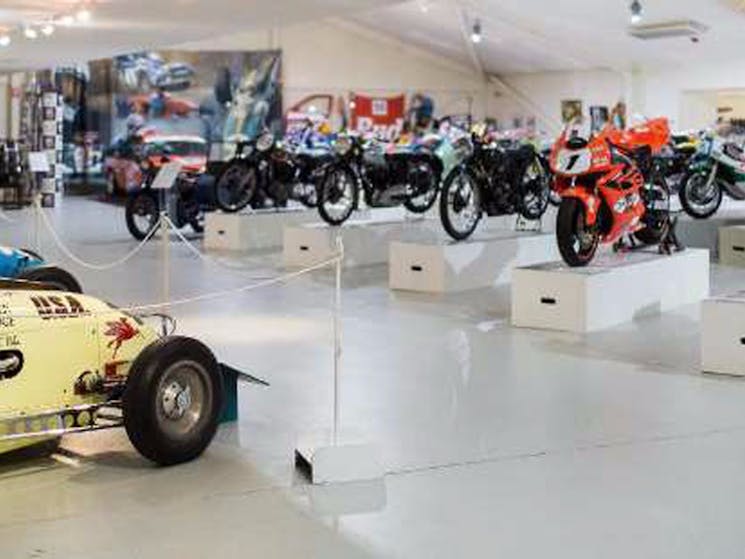 0

1

2
National Motor Racing Museum
Overview
The National Motor Racing Museum is located alongside the world famous racing circuit, Mount Panorama. The National Motor Racing Museum celebrates the history, personalities and achievements of…
The National Motor Racing Museum is located alongside the world famous racing circuit, Mount Panorama.
The National Motor Racing Museum celebrates the history, personalities and achievements of Australian Motor Sports. While Mount Panorama and the Bathurst 1000 is at the heart of its displays, the museum looks across the spectrum of Australian Motor Racing. The history of speedway, solar, drag, rallying, open wheeler, sports car as well as touring cars is told.
The history of motorbike racing in particular is given great attention.