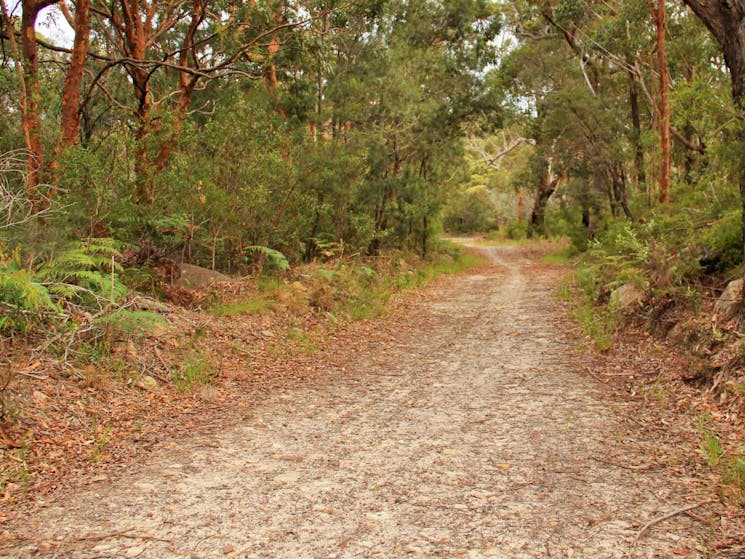 Daleys Point Walking Track
Overview
Daleys Point walking track, in Bouddi National Park, offers spectacular scenic views and an opportunity to experience unique Aboriginal cultural heritage. Starting near Wards Hill Road, this…
Daleys Point walking track, in Bouddi National Park, offers spectacular scenic views and an opportunity to experience unique Aboriginal cultural heritage. Starting near Wards Hill Road, this signposted track follows the ridgetop through beautiful bushlands with some short steep sections, to Daleys Point Aboriginal Site. It is a moderately easy walk that can be enjoyed on a family day trip.
Winding through the woodlands, listen for the distinctive call of glossy black cockatoos. In spring, the bush is dotted with native wildflowers including the delicate white flannel flower.
Before you know it you'll arrive at Daleys Point with spectacular scenic views over Cockle Bay Nature Reserve and Brisbane Water. Also known as Milligans Cave or Fish Hook Shelter, these sandstone engravings are an important Aboriginal site. While you admire and take in the significance of this special place, please remember to respect the surroundings so as not to damage engravings.
**To keep visitors safe ALL camping in NSW national parks now requires a booking. For day visitors, please plan ahead and visit outside of peak periods (11am and 2pm). Check park alerts and visit COVID-19 updates for more information before visiting any park – www.nationalparks.nsw.gov.au **