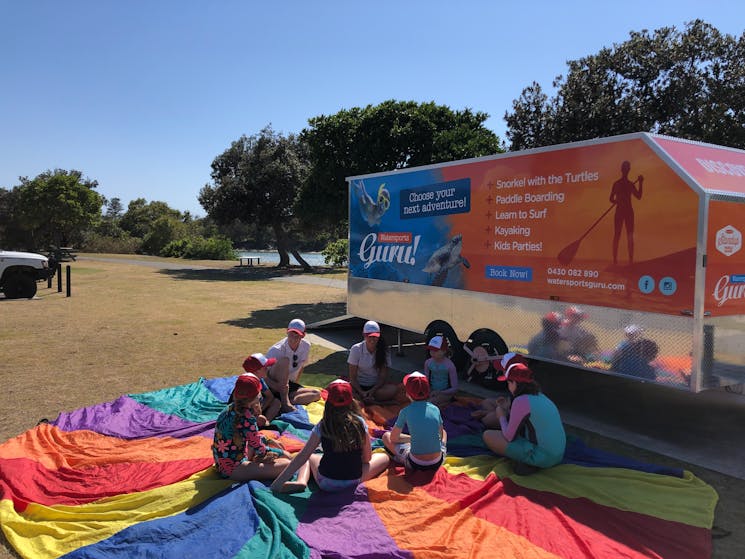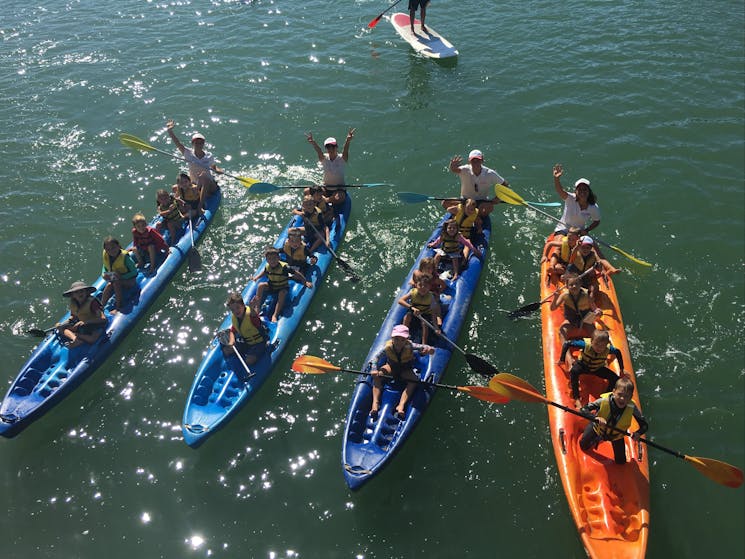 JAG - Junior Adventure Gurus
Overview
Swap screen time for green time by signing the kids (seven - twelve years ) up for their Junior Adventure Guru program, available every Sunday morning and mid-week during school holidays. This two…
Swap screen time for green time by signing the kids (seven - twelve years ) up for their Junior Adventure Guru program, available every Sunday morning and mid-week during school holidays.
This two hour Nature Play program is all about fun and adventure, with loads of different activities based on the natural environment of their waterways.
They keep the kids active and engaged by switching it up between stand-up paddle boarding, kayaking, snorkelling, creek explorations, outdoor education and fun team challenges.
At the same time, they're also learning important life skills and lessons – about water safety and how they need to care for the environment, as well as engaging their sense of curiosity.
Their Watersports Gurus are really just big kids themselves. They make sure everyone gets involved and has a good time, but they're also fully qualified in activities, safety and first aid procedures.
Read more
Read less