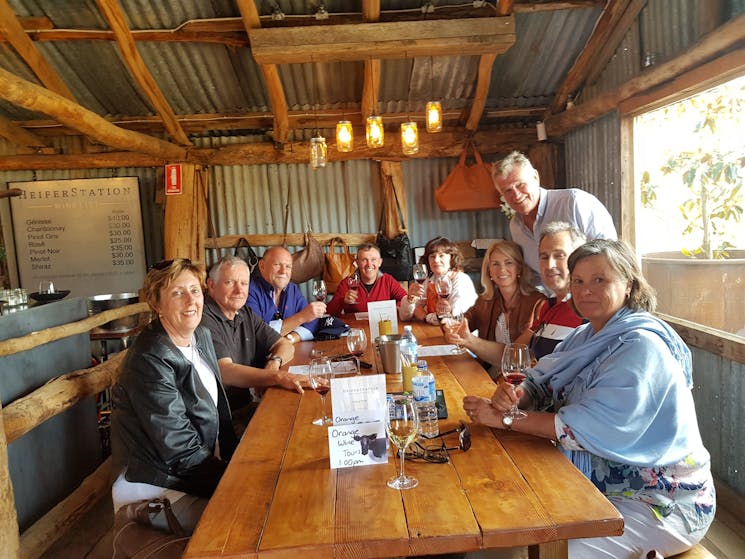 0

1

2

3

4

5

6

7
Orange Wine Tours
Overview
Orange Wine Tours aims to be the most inclusive tour operator in Orange, with a wide range of tours, from half-day, full-day and lunch tours. They have something for everyone. They are proud to…
Orange Wine Tours aims to be the most inclusive tour operator in Orange, with a wide range of tours, from half-day, full-day and lunch tours. They have something for everyone.
They are proud to offer an exciting way to experience the fabulous cool climate wine region of Orange, NSW, and its surroundings.
They have partnered with some of the best viticulturists in Orange to bring you their exclusive tours of this unique terroir - a wine-growing environment not found anywhere else in Australia.
They now offer wine charter tours where you can tailor a wine tour to suit your specific needs, especially any wine "aficionados" hoping to test their palate against that of the local winemaker.
The Orange Wine Tours team is made up of local tour guides who have extensive knowledge of Orange and surrounding regions. Tours are conducted in the most modern fleet of vehicles in Orange, fully air-conditioned minibuses so that you can enjoy a wine tour in comfort. Come join their team on tour and see why once you've been to Orange, you'll be hooked!