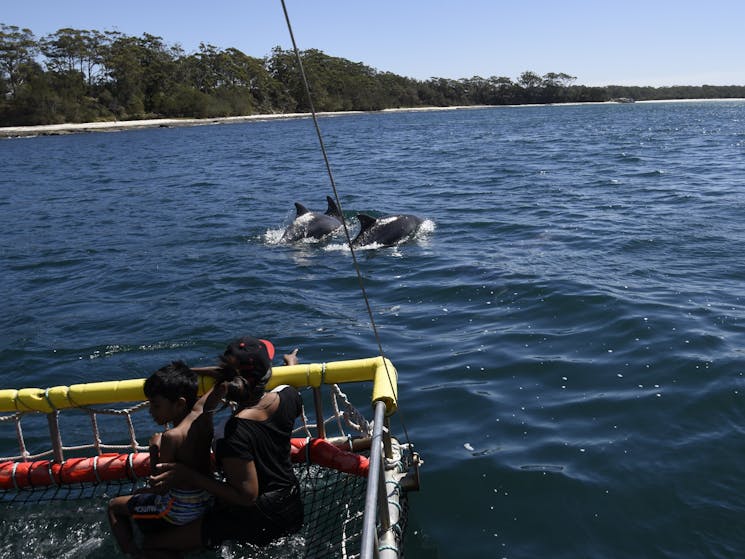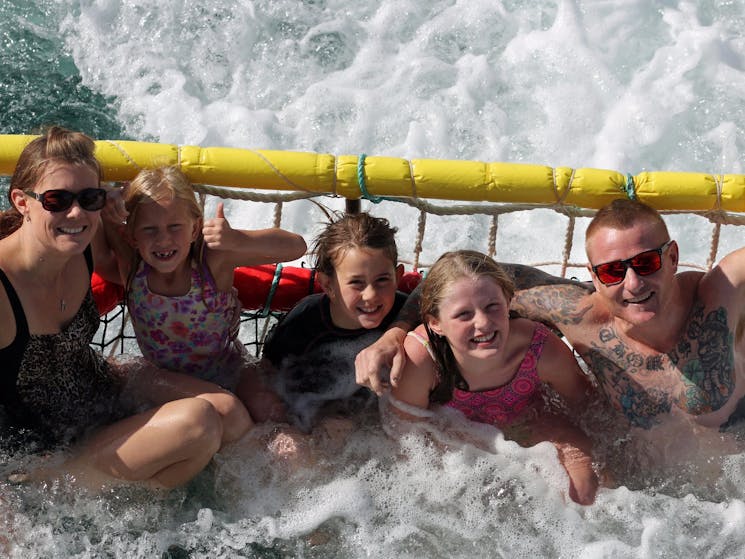 0

1

2
Summer Boom Netting
Overview
While touring the pristine waters of Jervis Bay they drop the boom net in the water and get you wildly wet. An experience like no other it can only be described like a cruising spa bath that will…
While touring the pristine waters of Jervis Bay they drop the boom net in the water and get you wildly wet. An experience like no other it can only be described like a cruising spa bath that will make you laugh till you cry.
Boom netting is suitable for all ages and all swimming abilities, even those with any type of disability. It is popular with family groups corporate days out / festive season celebrations. The experience lasts for about 15 to 20 minutes and is combined with Dolphin tour.
Boom netting is available from December to March, tide dependent.