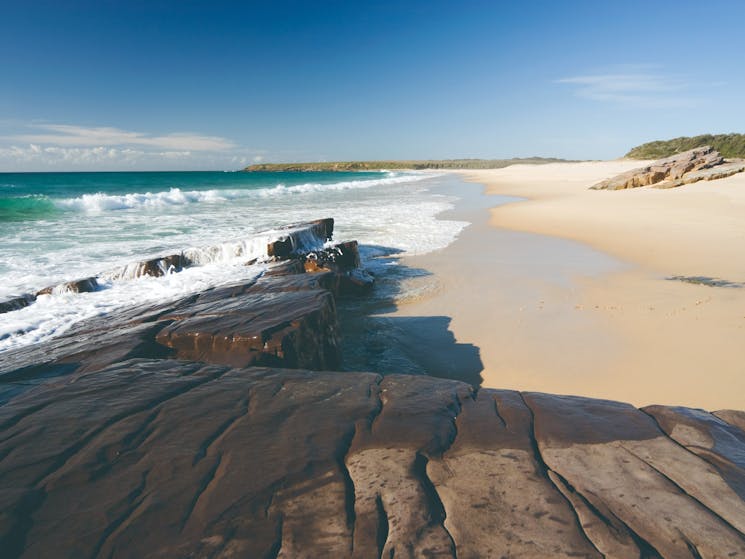 Nadgee Wilderness Walk
Overview
If you're looking for the ultimate coastal hike, Nadgee Wilderness Walk could possibly be the one. Not for the faint-hearted, it's a four-day 50 kilometre hike along untouched pieces of southern New…
If you're looking for the ultimate coastal hike, Nadgee Wilderness Walk could possibly be the one. Not for the faint-hearted, it's a four-day 50 kilometre hike along untouched pieces of southern New South Wales coastline from Merrica River to Mallacoota, and well worth experiencing.
In a truly isolated and spectacular environment, you'll discover remote beaches, rugged coastline, tranquil lagoons and shifting sand dunes. As you walk, you'll easily become a birdwatcher - hundreds of seabirds can be seen along the way, such as short-tailed shearwaters and gannets. Whales can be seen making their annual migration between September and November.
You'll need to be an experienced backpack camper to explore the entirety of this walk. Little Creek Estuary, Bunyip Hole and Nadgee River campgrounds, to name a few, are great places to settle down for the evening.
Walkers staying overnight will require a permit, contact the Merimbula NPWS for more details.