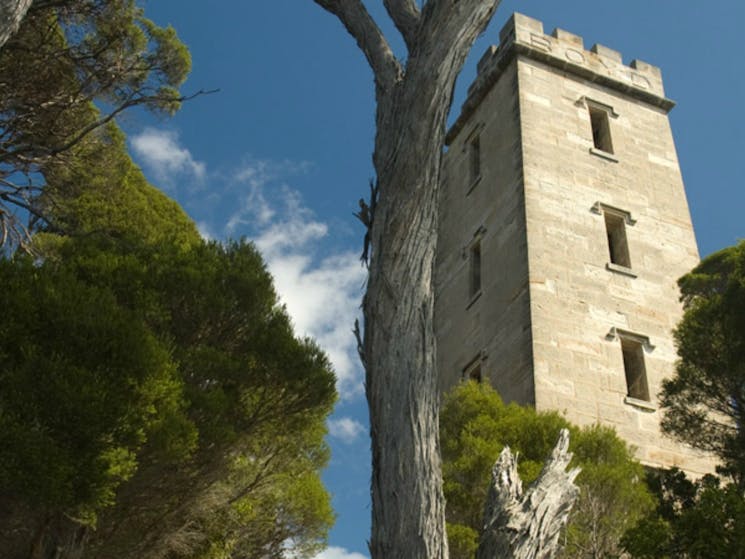 Boyds Tower walking track
Overview
Follow this gentle walking track and boardwalk around the imposing Boyds Tower. Find out about the eccentric entrepreneur Benjamin Boyd, who built Boyds Tower only to never see it commissioned as a…
Follow this gentle walking track and boardwalk around the imposing Boyds Tower. Find out about the eccentric entrepreneur Benjamin Boyd, who built Boyds Tower only to never see it commissioned as a lighthouse.
Take a good look at the historic tower to see a missing section displaced by lightning. You can also see Boyd's name inscribed at the crest.
Nearby, you can visit two lookouts to see superb views – one over the Pacific Ocean and the other over Twofold Bay. If you're there during whale watching season (June - November) you will probably see whales performing their ocean acrobatics in Twofold Bay. Bring a picnic along to enjoy at the informal picnic area.
**To keep visitors safe ALL camping in NSW national parks now requires a booking. For day visitors, please plan ahead and visit outside of peak periods (11am and 2pm). Check park alerts and visit COVID-19 updates for more information before visiting any park – www.nationalparks.nsw.gov.au **