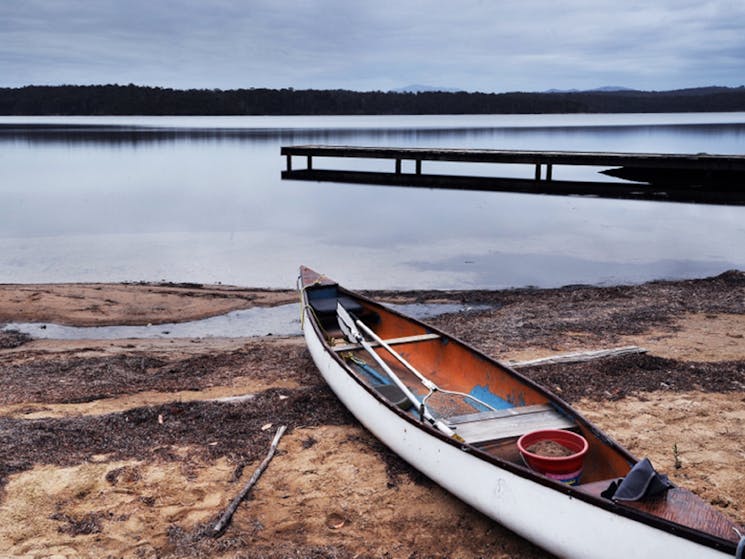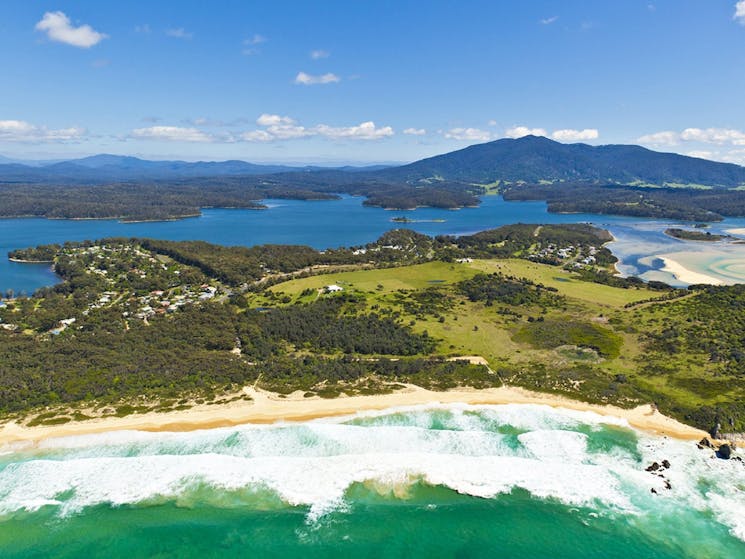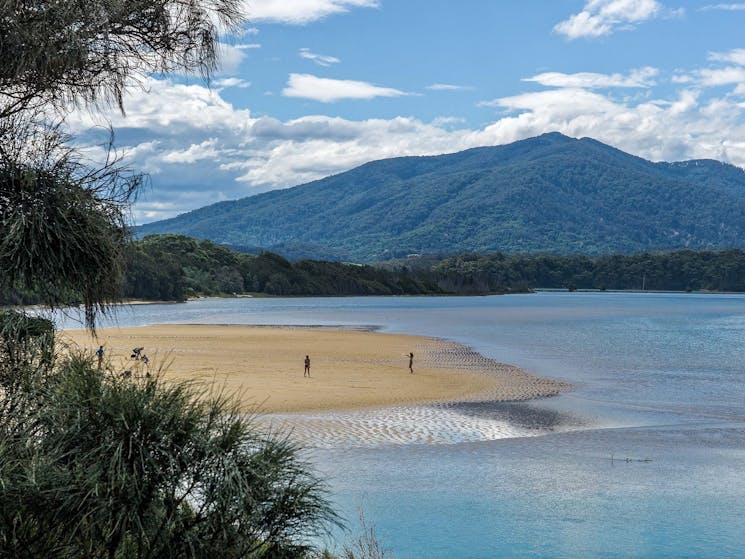 0

1

2

3

4

5
Wallaga Lake
Overview
Wallaga Lake is the largest lake in southern NSW and is located seven kilometres north of Bermagui along Wallaga Lake Road. The fishing is fabulous, and the serenity of the natural surroundings…
Wallaga Lake is the largest lake in southern NSW and is located seven kilometres north of Bermagui along Wallaga Lake Road. The fishing is fabulous, and the serenity of the natural surroundings offers a wonderful place for swimming, boating, sailing, water skiing, bushwalking, bird and wildlife watching. Picnic and toilet facilities are available at various places around the lake.
There is various accommodation, including three caravan parks with lakeside camping sites, cabins and boat hire.
Beauty Point and Wallaga Lake Heights offer fabulous opportunities for sunset photography, looking west to the Great Dividing Range.
Wallaga Lake is the home of Umbarra, the black duck, the totem of the Yuin-Monaro people. Merriman's Island, within the lake, is gazetted as an Aboriginal Place in recognition of its significance to the local Aboriginal people. This island is not accessible to the public, and landings are not permitted. Aboriginal middens and artefacts, such as cutting stones, have been found in the lake area. Please help to conserve these relics by not disturbing them in any way.