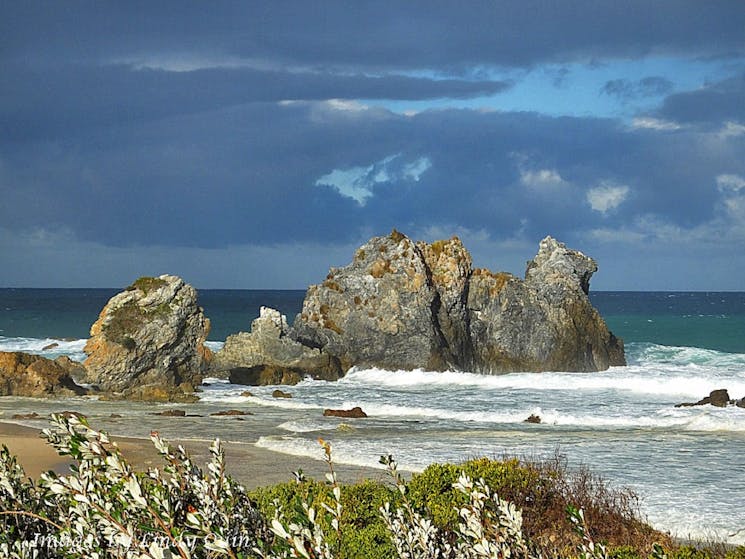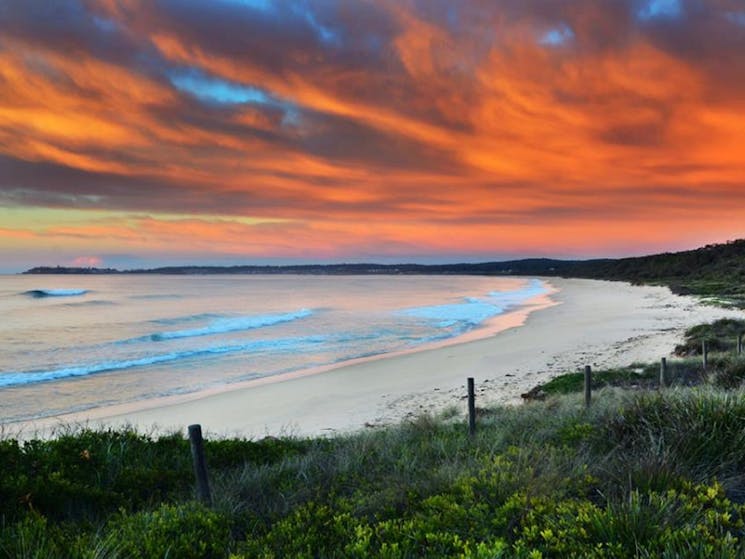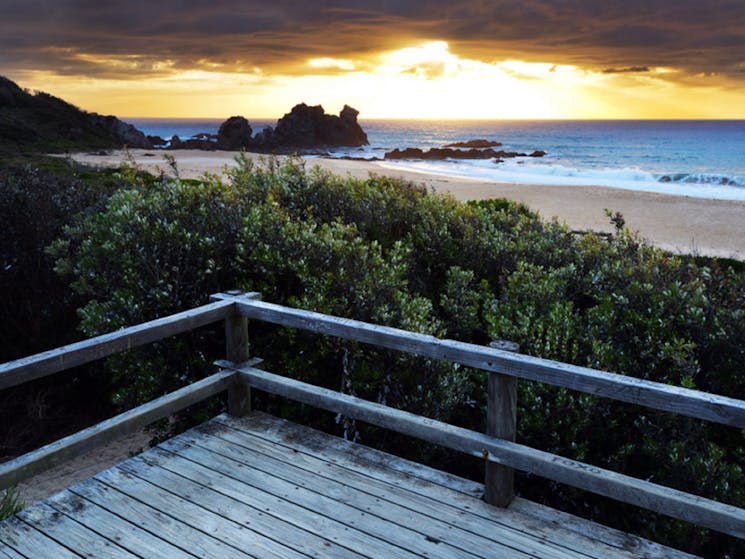 0

1

2

3

4
Camel Rock
Overview
A short drive to the north of Bermagui along Wallaga Lake Road brings you to the turn off to Camel Rock, a striking rock formation of folded 470 million year old turbidite beds created by underwater…
A short drive to the north of Bermagui along Wallaga Lake Road brings you to the turn off to Camel Rock, a striking rock formation of folded 470 million year old turbidite beds created by underwater avalanches 450 million years ago.
There is a viewing platform for this popular scenic attraction, a picnic area in the shade of several large trees, toilet facilities and car and caravan parking. Camel Rock Surf Beach is well known for its great surfing, swimming, snorkelling, rock pools to explore and fishing. The beach is patrolled during the summer months and is well sheltered if there is a north easterly wind.
Take the walking track at the back of the viewing platform to Murunna Point, a significant Aboriginal place, which overlooks Wallaga Lake where it opens to the sea.