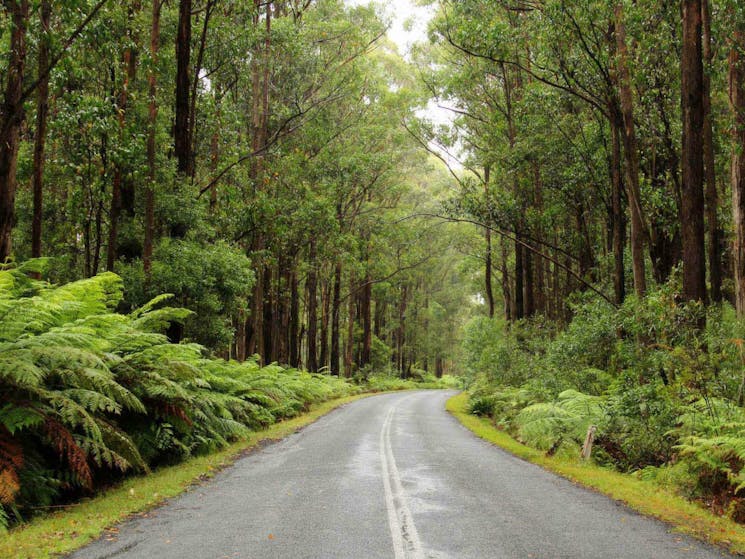 South East Forests National Park
Overview
Fancy a spot of birdwatching, horseriding, camping or bushwalking? At South East Forests National Park, near Bega on NSW's far south coast, you can do all this and more. South East Forests National…
Fancy a spot of birdwatching, horseriding, camping or bushwalking? At South East Forests National Park, near Bega on NSW's far south coast, you can do all this and more.
South East Forests National Park is a place that protects soaring old-growth forests, rugged granite formations and picturesque valleys and gorges.
There are more than 100 kilometres of spectacular coastal escarpment, tableland edge and hinterland country for you to explore. This beautiful, untamed park is also home to several threatened and endangered species.
See historic sites, hike to lofty peaks, peer from lookouts, and roam through wet fern forest. There are also plenty of opportunities for horse riding and cycling along park trails and picnicking at one of many scenic spots.
The park isn't far from Bega, Merimbula or Bombala so it makes a great daytrip on the weekend, and if you're travelling from further afield or feel like a night in the bush, there are a number of quiet campgrounds to choose from and they're all free.
**To keep visitors safe ALL camping in NSW national parks now requires a booking. For day visitors, please plan ahead and visit outside of peak periods (11 am and 2 pm). Check park alerts and visit COVID-19 updates for more information before visiting any park **