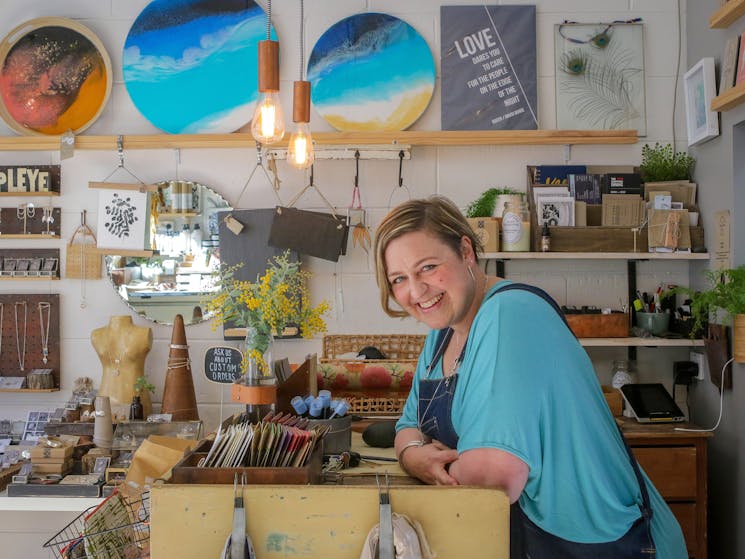 The Artisan Collective
Overview
A place to create, connect and collaborate with a community of local and Australian Makers. A place to source ethically produced Artisan handmade products. A place to be inspired to create, either…
A place to create, connect and collaborate with a community of local and Australian Makers.
A place to source ethically produced Artisan handmade products.
A place to be inspired to create, either through a friendly conversation in store, or by joining in regular, creative small group workshops.
A place where you can make new friends, new treasures and new memories.
Their workshops are the perfect place to hone your skills, learn something new and meet like-minded people in a relaxed and fun environment. In small groups of up to ten people, you will learn skills such as silver-smithing, ring making and hammering, creating a unique piece to take home, along with memories of a lovely day spent with new friends.