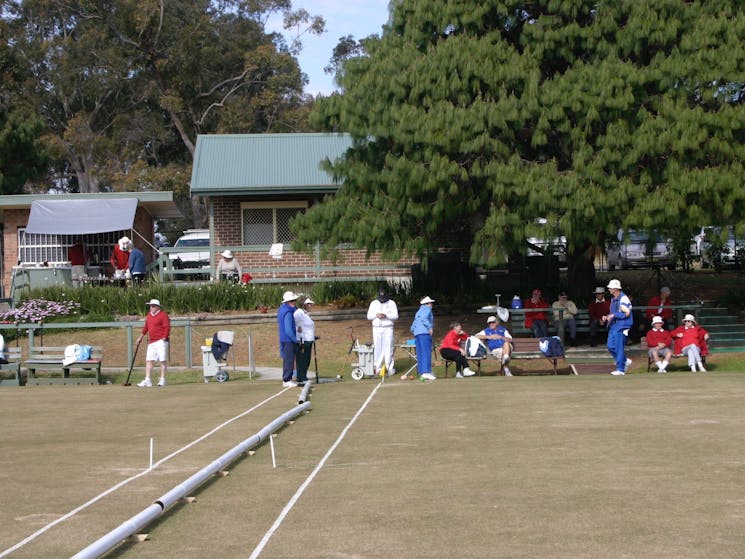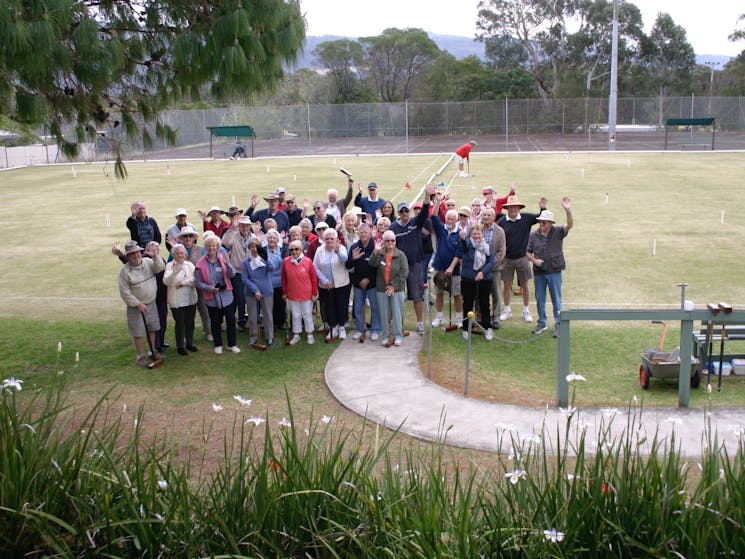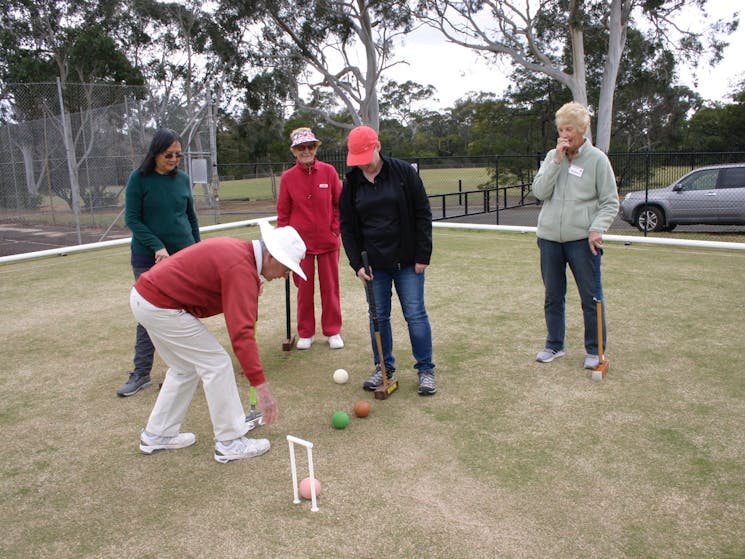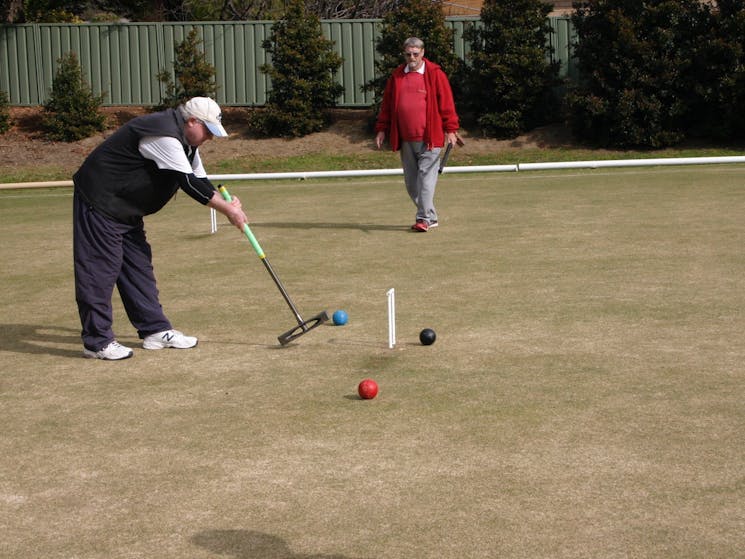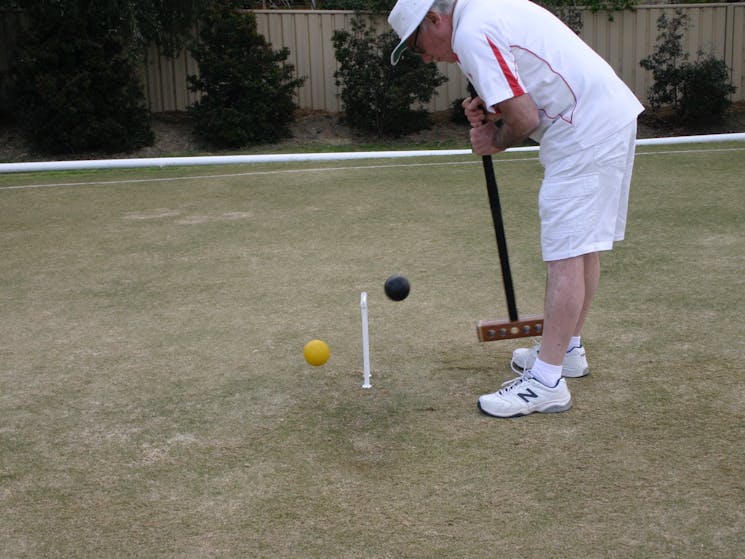 Nowra Croquet Club
Overview
Croquet - the thought sport. A game requiring skill and strategy. A combination of bowls, golf and billiards There are various forms of the games suitable for all - male and female, young and old…
Croquet - the thought sport. A game requiring skill and strategy. A combination of bowls, golf and billiards There are various forms of the games suitable for all - male and female, young and old and in some disabled cases
Croquet is played on a court which measures 35 yards by 28 yards. The lawns used are normally level and flat but not to the same standard as a bowling green. Six hoops are laid out on the court and each player uses a mallet to strike a ball with the aim of running each hoop in a specified order and direction. Or alternatively stopping the opponent from running the hoops
Each game is played with either two players (singles) or four players (doubles) and four coloured balls are in play at all times.
Competitive or social - there is room for both. Participation in sport can be for a variety of reasons, including - exercise, mental stimulation, companionship, competition. Croquet provides an opportunity to travel for tournaments and meet new friends.
Read more
Read less
Disabled access available, contact operator for details.