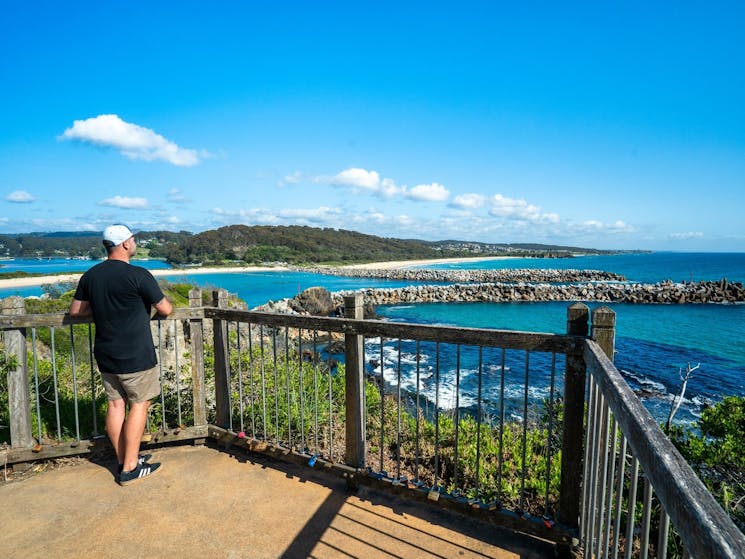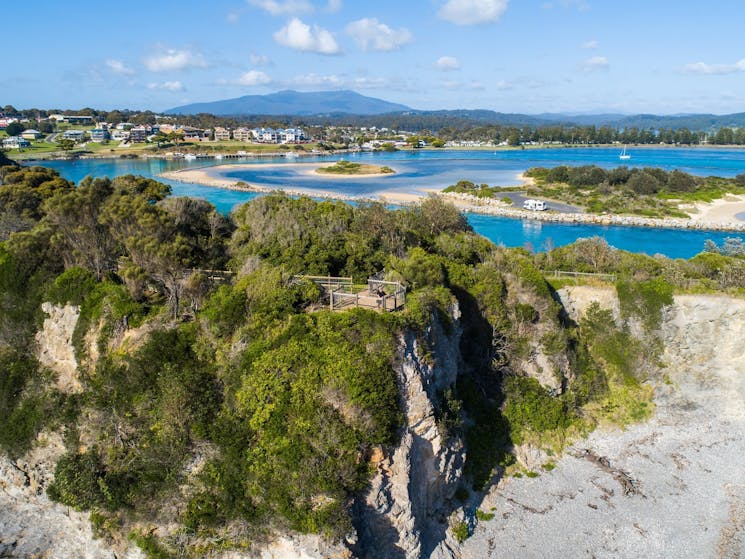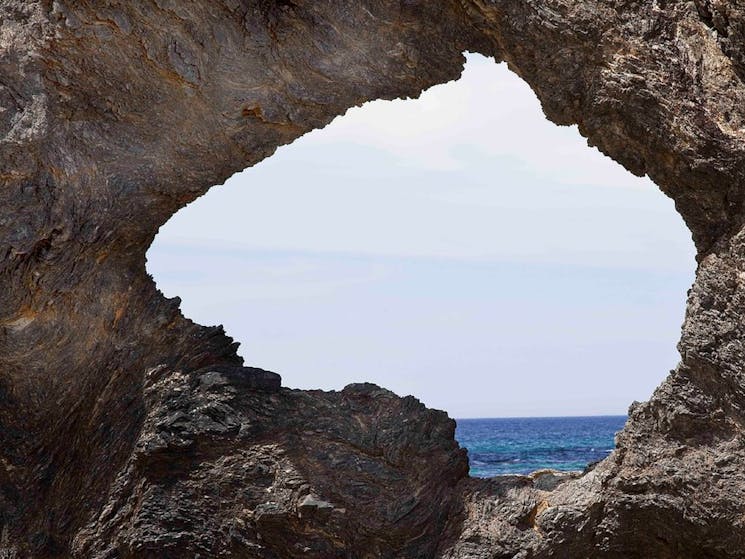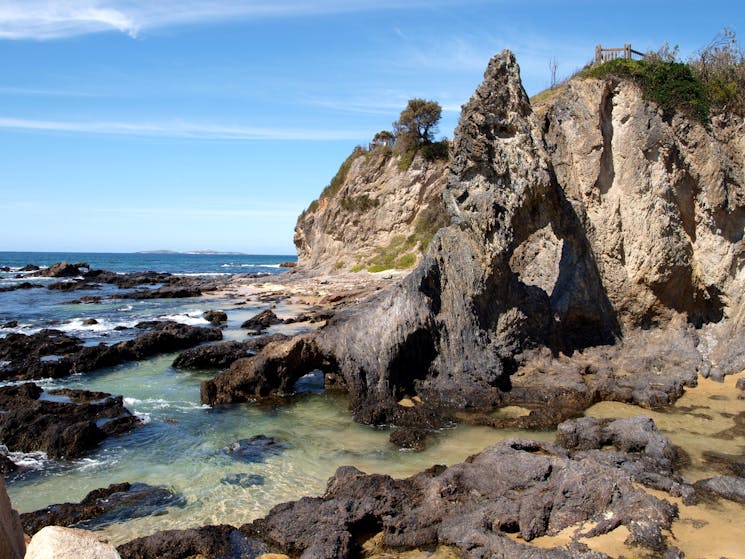 Bar Rock Lookout and Australia Rock
Overview
Bar Rock lookout captures a spectacular ocean view over the breakwalls and out to Montague Island. You will also get a lovely outlook over to Bar Beach and the Wagonga Inlet which displays a …
Bar Rock lookout captures a spectacular ocean view over the breakwalls and out to Montague Island. You will also get a lovely outlook over to Bar Beach and the Wagonga Inlet which displays a gorgeous visual palette of blues and greens.
A steep staircase will lead you down to the start of the southern breakwall and a hole in the rockface known as Australia Rock. When Australia rock is viewed at just the right angle, the hole in the rock bears a resemblance to the shape of the Australian continent (without Tasmania).
There are various explanations for how the rock formed into this continental likeness, including that it is simply a natural result of thousands of years of erosion of the ancient chert and shale headland. One of the more interesting tales is that the hole was created inadvertently when a ship was moored to the heads with large chains. In heavy seas the chains wore away the rock to create the familiar shape you see today.
Australia Rock is part of the Narooma Accretionary Complex and Chevron Folds, the results of the pressure from the Pacific Plate's collision with the land.
Read more
Read less
Actively welcomes people with access needs.