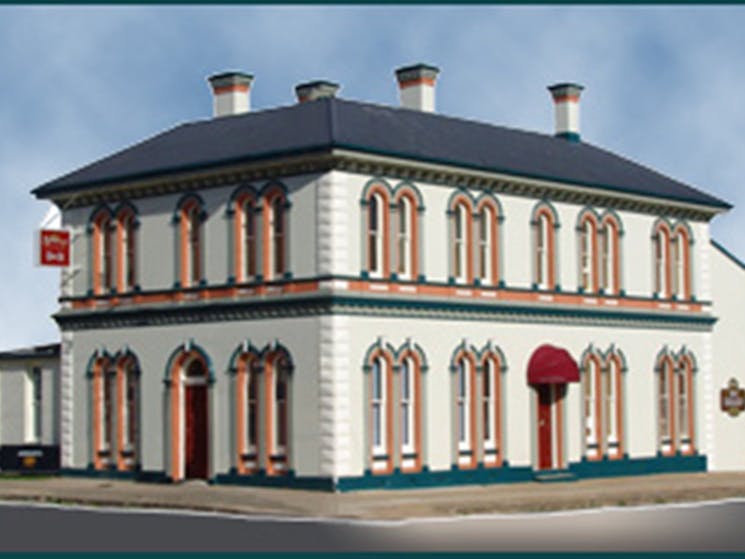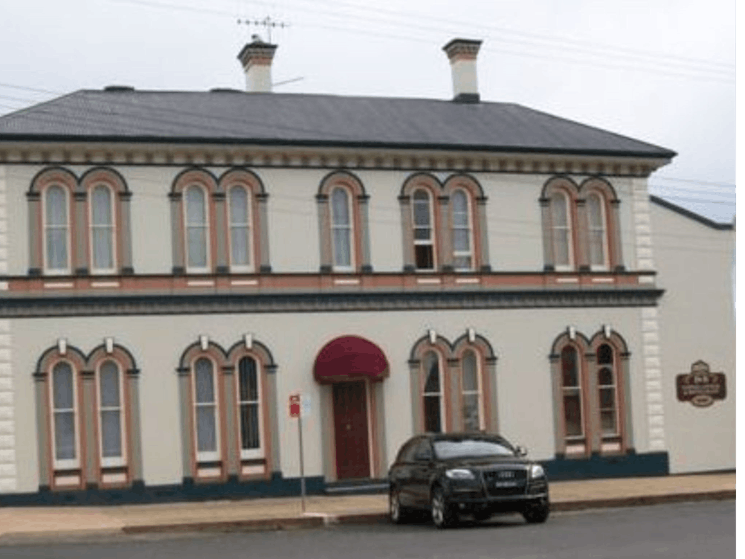 0

1
Heritage Guest House
Overview
Originally built to house the Bombala branch of the Commercial Banking Company of Sydney and the manager's residence, the building is now the Heritage Guesthouse and Restaurant. Proprietor Les…
Originally built to house the Bombala branch of the Commercial Banking Company of Sydney and the manager's residence, the building is now the Heritage Guesthouse and Restaurant.
Proprietor Les Atkins has transformed this wonderful old building into a Guesthouse offering five guest rooms and Restaurant that is open daily, offering breakfast, lunch and dinner.
The Function Room and the Dining Room have been tastefully decorated with artefacts from a time gone past. The beauty of the building is reflected in the accommodation and compliments the surroundings, giving a nice warm homely feeling.
Situated halfway between Sydney and Melbourne, halfway between the Sapphire Coast and the Snowy Mountains, The Heritage Guest House Bombala is the ideal place for a holiday that includes the best of all worlds.