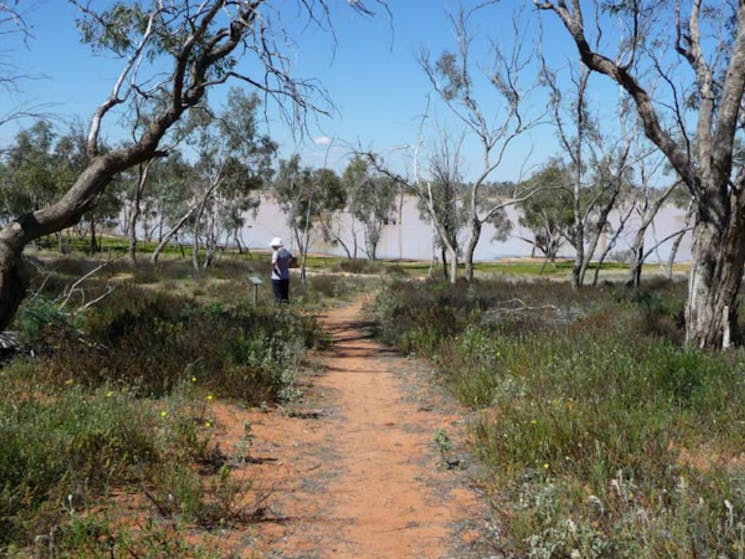 Wells walk
Overview
Starting from Fort Grey campground, the unformed track takes you on a journey through interdune woodland communities and along the creek past the majestic river red gums. You're bound to see some…
Starting from Fort Grey campground, the unformed track takes you on a journey through interdune woodland communities and along the creek past the majestic river red gums. You're bound to see some kangaroos along the way and look out for grey falcons and black breasted buzzards.
Along the walk are the historical artefacts of European settlement, including the remains of an old brush fence and a well. You'll also come across the historic ruins of the Old Fort Grey homestead, which is well worth a stop to look.
Although red sand dunes are the norm in this part of the outback you'll be delighted when you encounter the crescent of white sand curving around the Ramsar wetlands – a significant conservation area and a haven for a range of waterbirds, including black swans and a range of ducks.
It's not possible to complete the walk when Lake Pinaroo is full - a sight in itself with the number and variety of birdlife.
**To keep visitors safe ALL camping in NSW national parks now requires a booking. For day visitors, please plan ahead and visit outside of peak periods (11am and 2pm). Check park alerts and visit COVID-19 updates for more information before visiting any park – www.nationalparks.nsw.gov.au **