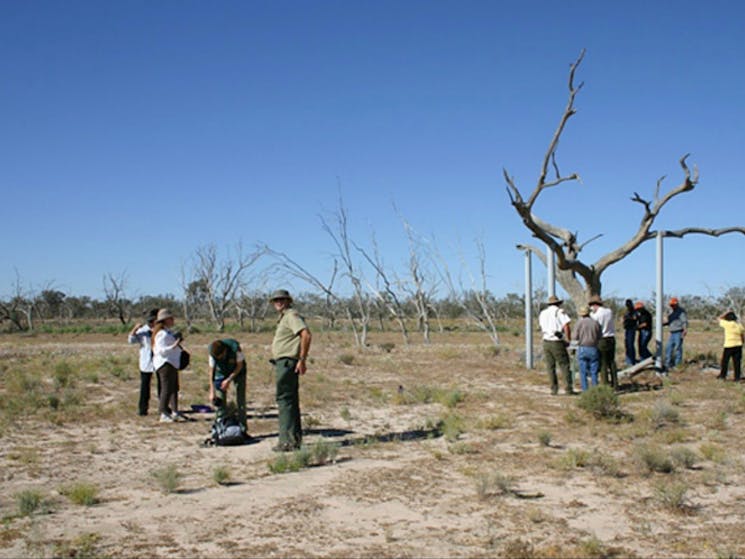 Sturt's tree walk
Overview
In 1844, Captain Charles Sturt led the Central Australia Expedition from the streets of Adelaide, then along the Murray and Darling rivers before heading where no European had been before. The…
In 1844, Captain Charles Sturt led the Central Australia Expedition from the streets of Adelaide, then along the Murray and Darling rivers before heading where no European had been before. The objective was to find the sea which Sturt and his supporters believed lay in the heart of Australia.
On his journey, Sturt left calling cards in the form of an S and an arrow, indicating that he had been there and the direction of travel. Sturt's Tree walk in Sturt National Park offers a unique opportunity to view a piece of Australian history; one of the trees marked by Charles Sturt all those years ago.
The walk takes you across Lake Pinaroo, so you can only walk when the lakebed is dry. If you can't take the walk because the lake is full, don't worry, you're still in for one of nature's treats. The lake is a vital habitat for countless waterbirds and waders as well as a range of mammals and reptiles, so you're bound to enjoy your visit to this internationally recognised wetland.
Read more
Read less
Does not cater for people with access needs.