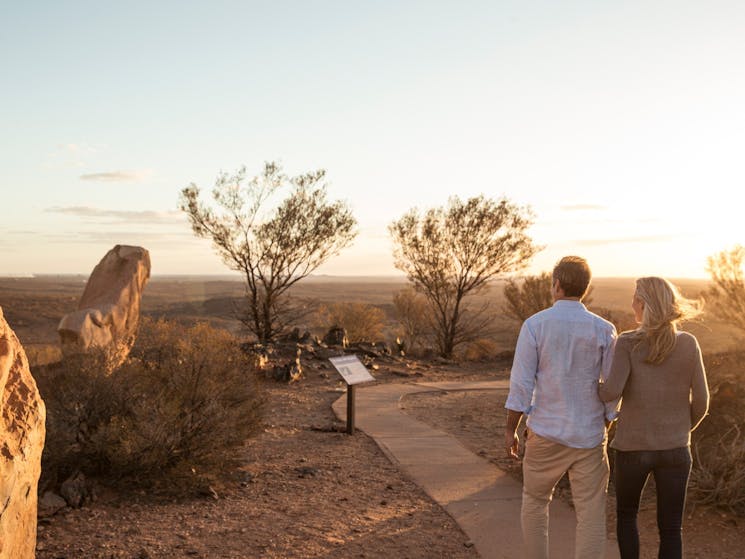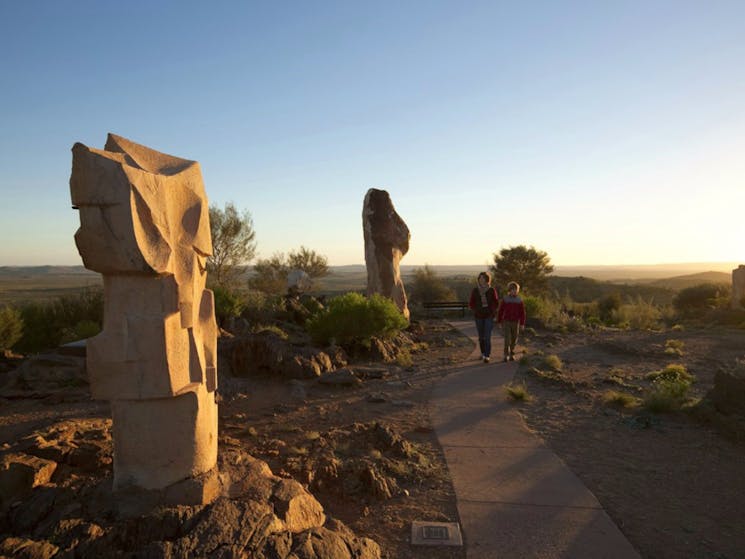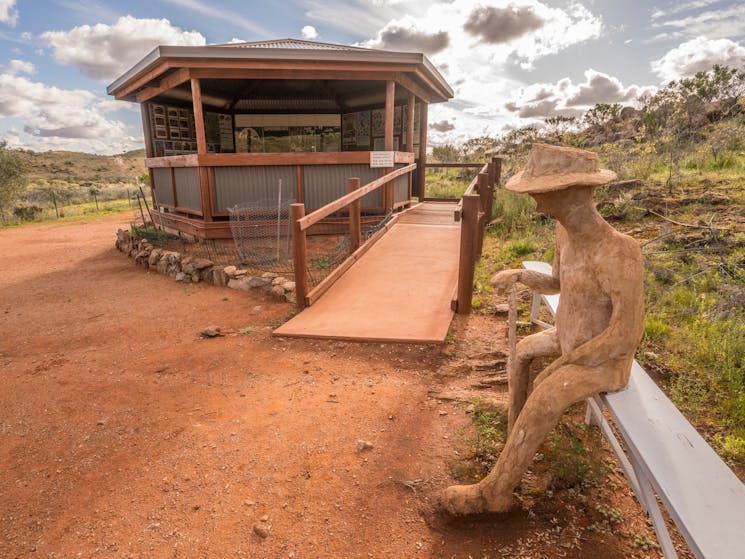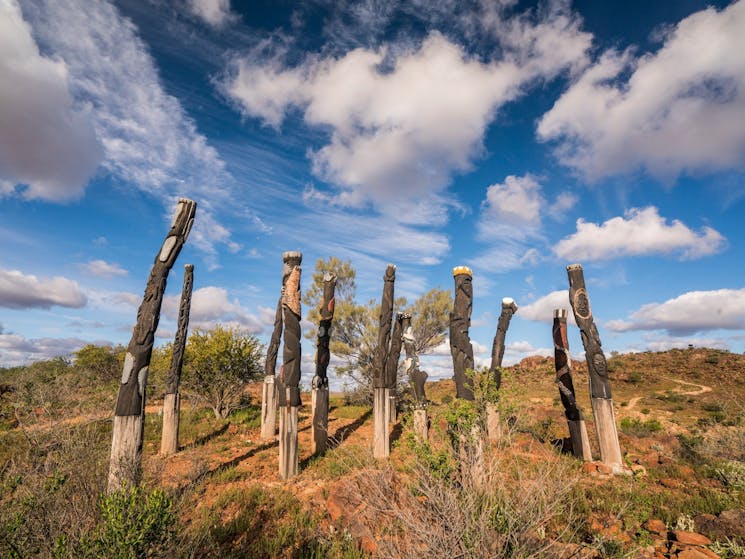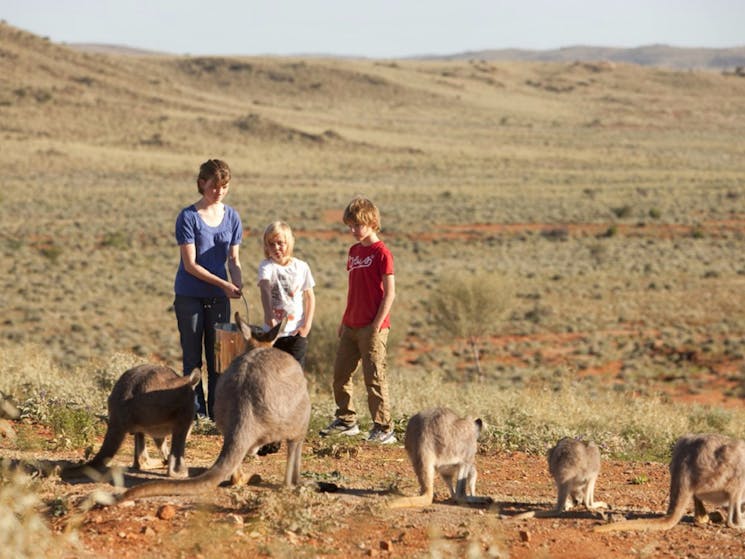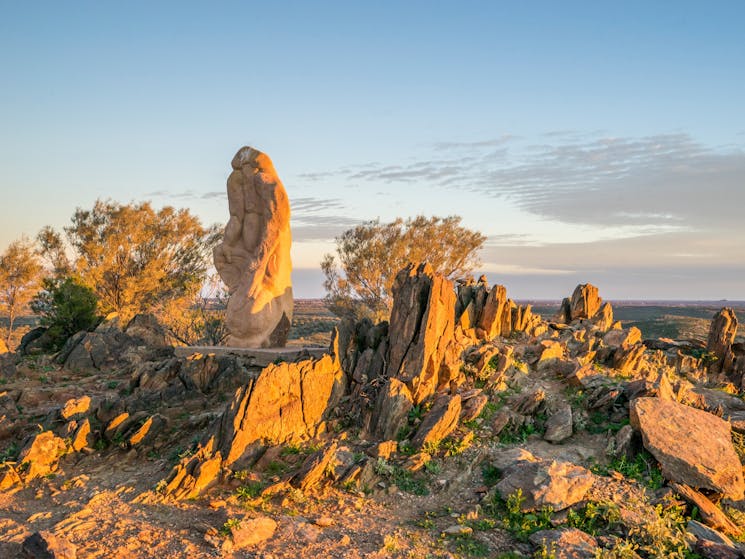 0

1

2

3

4

5

6

7

8

9
The Living Desert and Sculptures
Overview
Within the Living Desert Reserve are two must see major attractions - the sculptures and the flora and fauna sanctuary. The Sculptures comprise 12 sandstone artworks which highlight the skyline, all…
Within the Living Desert Reserve are two must see major attractions - the sculptures and the flora and fauna sanctuary.
The Sculptures comprise 12 sandstone artworks which highlight the skyline, all with a story to tell. Located on a majestic hilltop within the centre of the reserve, the sculptures were completed in 1993 by artists from around the world.
The Flora and Fauna Sanctuary comprises an area of 180 hectares bordered by an electric predator-proof fence. This sanctuary has been planned and designed carefully to provide visitors with a unique insight into flora, fauna and Aboriginal culture of western New South Wales. This is truly a sanctuary with a difference; the one and a half kilometre cultural trail within the sanctuary takes you on a journey through the Arboretum and Sturt Pea Wildflower display, Aboriginal attractions display past culture and recent contemporary story pole artwork.