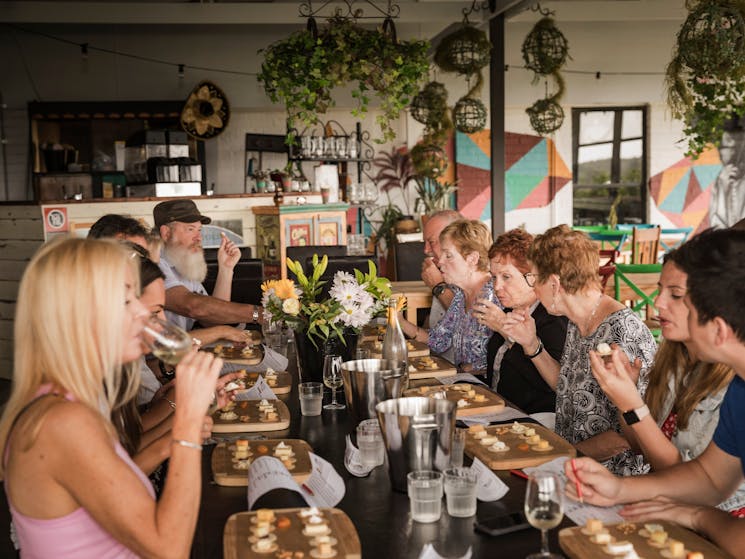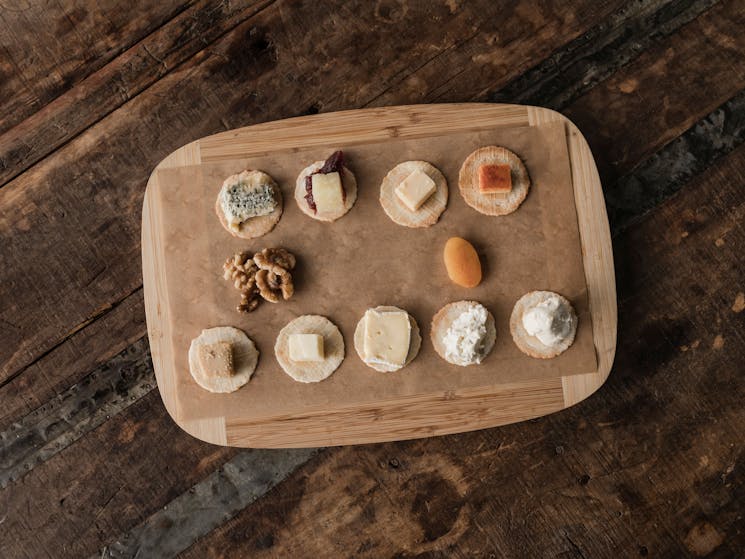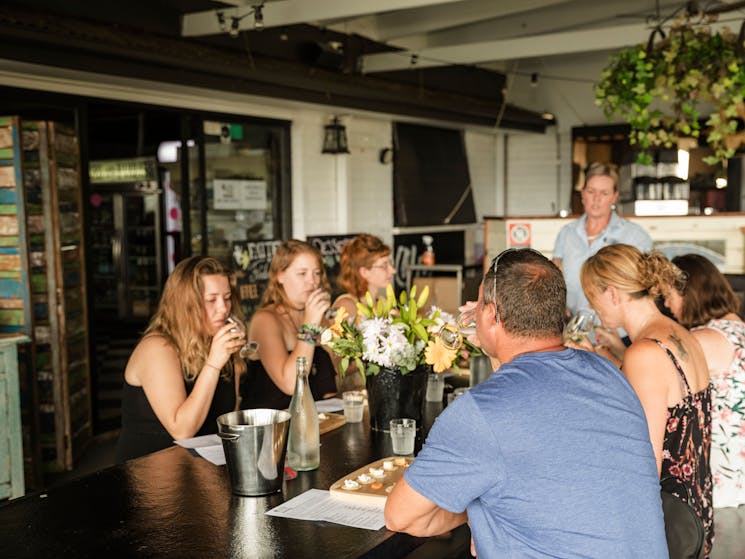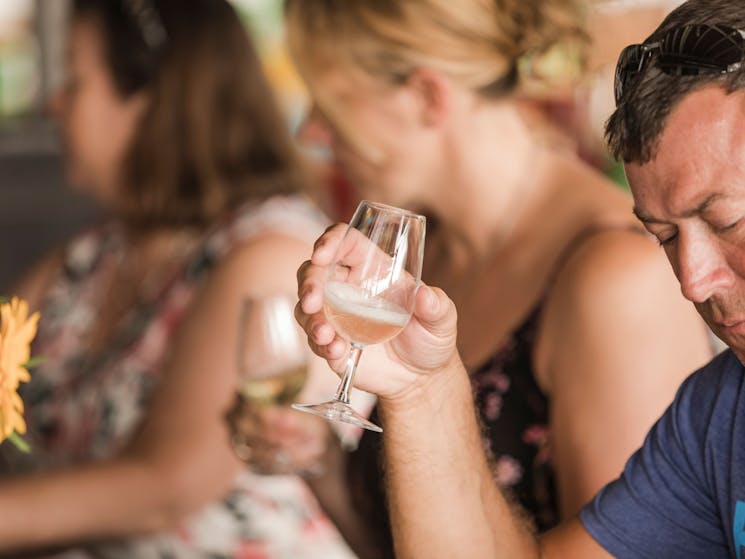 0

1

2

3

4
Two Fat Blokes Gourmet Kitchen
Overview
Two Fat Blokes Gourmet Kitchen has been established since 2006. As well as offering delicious European inspired food created with fresh local produce, Two Fat Blokes pride themselves on offering a…
Two Fat Blokes Gourmet Kitchen has been established since 2006.
As well as offering delicious European inspired food created with fresh local produce, Two Fat Blokes pride themselves on offering a unique 'Cheeses of the World' experience.
'Cheeses of the World' is a cheese and wine pairing masterclass. You will learn why a Hunter Semillon might be perfect with one type of cheese, but a disaster with another!