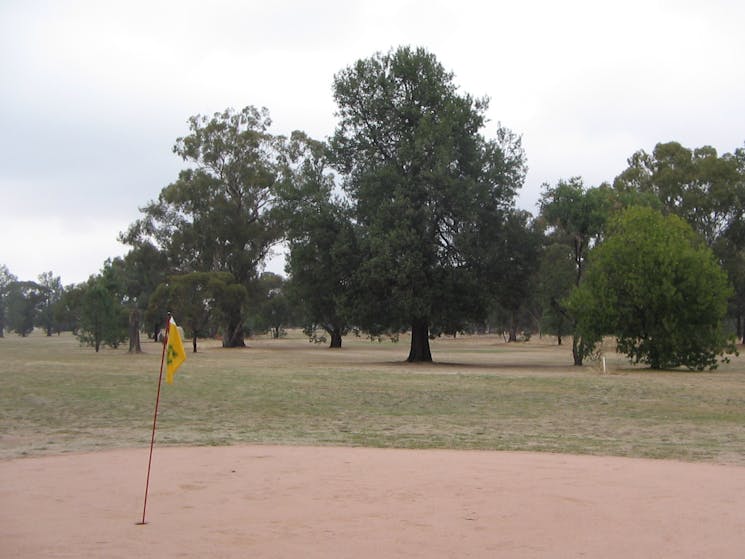 Henty Golf Course
Overview
Improvements have been made to the course, with three bridges built to facilitate the movement of golf carts. The club was presented with two powered golf carts by the NSW Golf Foundation in 2006. A…
Improvements have been made to the course, with three bridges built to facilitate the movement of golf carts. The club was presented with two powered golf carts by the NSW Golf Foundation in 2006. A heavier bridge was built over the dam to allow the tractor to cross.
The big change to the course has been the sale of 7.33 acres of the north-western corner to Vitality Life for the Sweetwater Retirement Village. The sale forced the relocation of the seventh green, the work done with a working bee and six trucks bringing in fill to build up the green. The 10th, 17th and 18th fairways vanished and had to be incorporated within the rest of the course with some of the holes being shortened and others lengthened.
The 18 hole sand green golf course is regarded as being one of the best in terms of being very well maintained. The season runs from April through to September. New members and visitors are always welcome.
Read more
Read less
Disabled access available, contact operator for details.