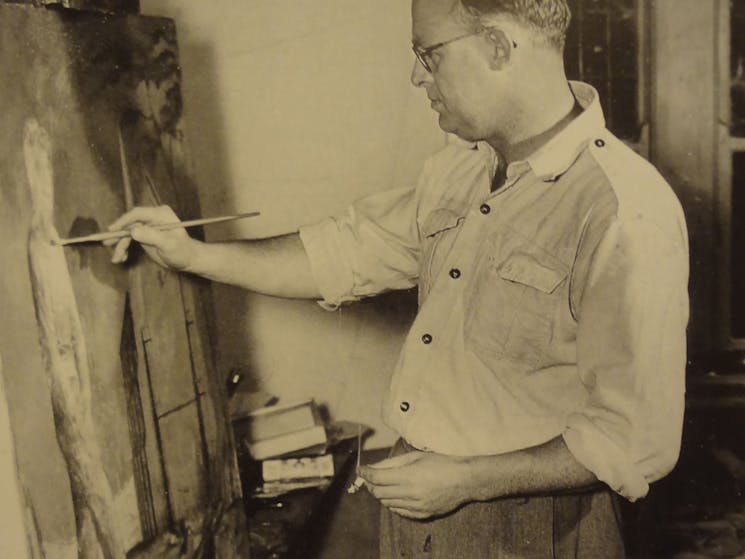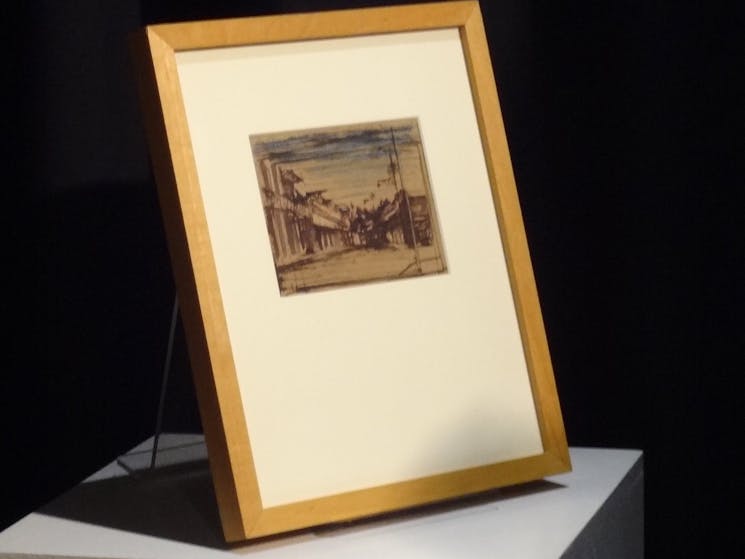 0

1

2
Russell Drysdale Easel Sculpture
Overview
One of the most important and distinctive Australian artists of the 20th Century, Sir Russell Drysdale, came to West Wyalong in 1949 with his lawyer friend John Nagle (who was working on a case here)…
One of the most important and distinctive Australian artists of the 20th Century, Sir Russell Drysdale, came to West Wyalong in 1949 with his lawyer friend John Nagle (who was working on a case here).
Drysdale made sketches in court to pass the time. He also made a sketch of Main Street from in front of the Tattersall's Hotel, which became the subject of one of his most powerful paintings "West Wyalong". He was inspired to paint "West Wyalong" while standing outside under the verandah of the hotel at half past six in the evening and with everyone gone home for tea recalls how deserted the street was with the exception of a light coming from the Greek café down the street.
You can see the visual arts of today in West Wyalong and surrounds at their local or touring exhibitions. Local artists have something for everyone with glass making, painting, drawing, photography, sculpture and many crafts available.