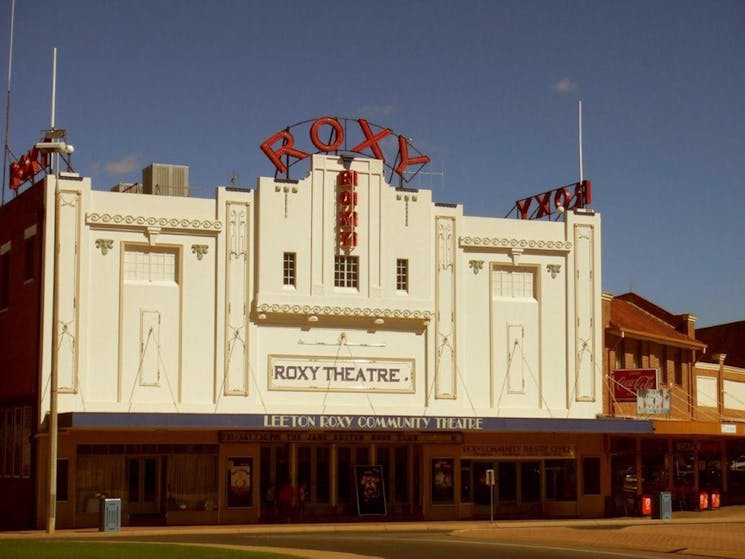 Roxy Theatre Leeton
Overview
The Roxy in Leeton is an art deco building and was opened in 1930 as a cinema and a stage was added in 1933. The Roxy film screen is one of the largest roll-up mechanised screens in Australia…
The Roxy in Leeton is an art deco building and was opened in 1930 as a cinema and a stage was added in 1933. The Roxy film screen is one of the largest roll-up mechanised screens in Australia measuring approximately 16 metres wide by eight metres high.
The Roxy is one of a small number of two level cinemas in New South Wales, and is a State heritage Listed Building. It is a multi-function centre combining concert, live theatre, films and community events with a capacity in excess of 600 seats. Films are screened on Fridays and Saturdays and Sundays, with matinees and special programming during school holidays.
Tours of the Art Deco Theatre are available on request.