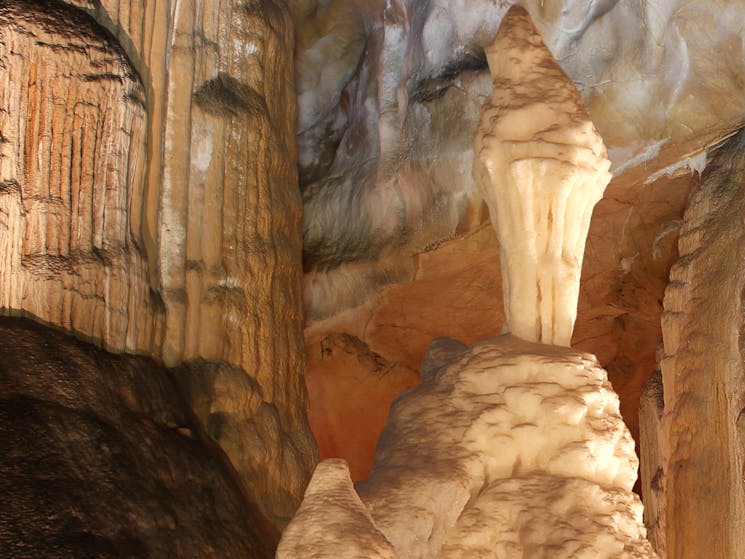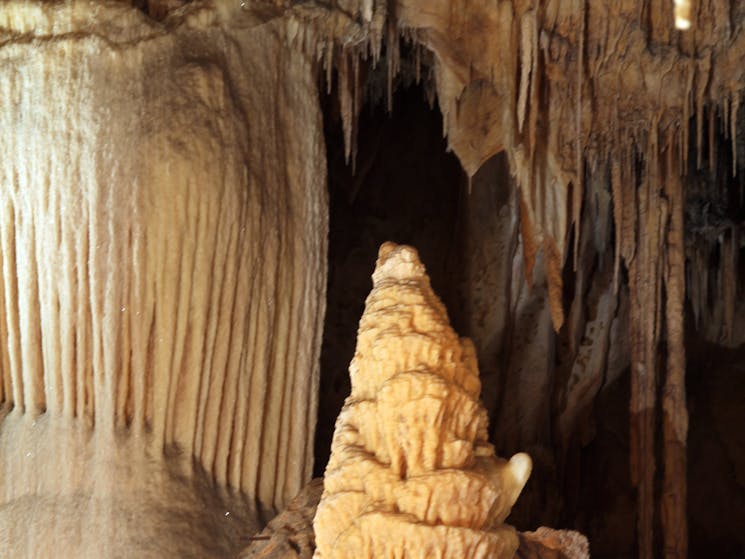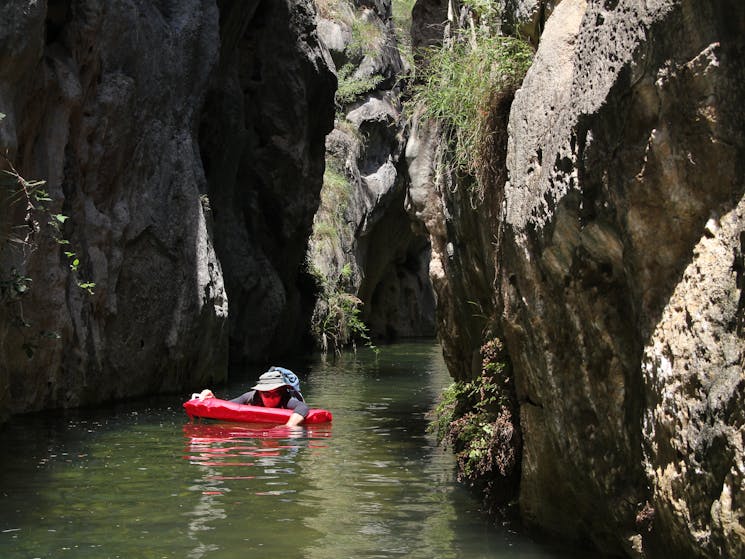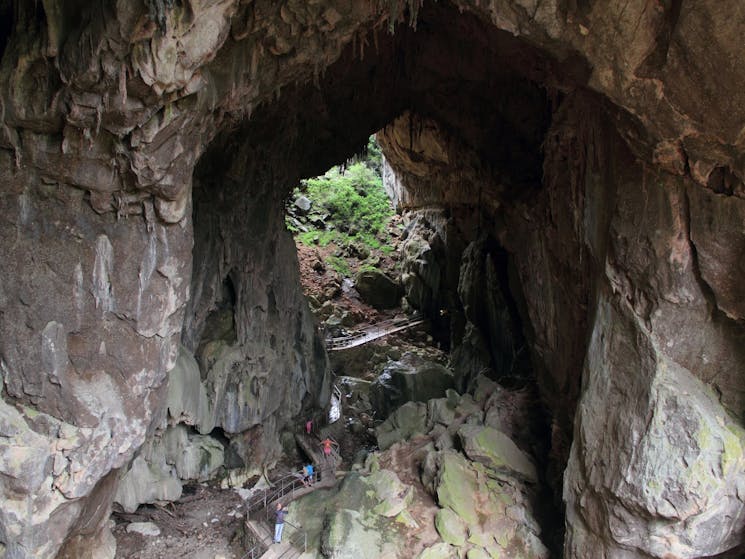 0

1

2

3
Wombeyan Caves
Overview
There is too much to see and do at Wombeyan Caves to come for just a day. The caves are a maze of underground passages, streams, and caverns. The vast caverns are adorned with striking and delicate…
There is too much to see and do at Wombeyan Caves to come for just a day. The caves are a maze of underground passages, streams, and caverns. The vast caverns are adorned with striking and delicate formations in a range of sizes and shapes. The limestone caves are both remarkable and beautiful.
You can explore the Wollondilly, Junction, Kooringa, and Mulwaree caves on a variety of guided tours, and the Figtree Cave is regarded as the state's premier self-guided cave experience.
There are also many bush walks to enjoy, some with waterfalls and water holes to swim in.
Wombeyan Caves is an easy drive from Sydney, Canberra, and Wollongong, so it's a great place to escape to on a weekend getaway. You can bring your caravan, tent or motor home to camp out overnight or you can book into one of the cabins or the cozy Post Office Cottage. You might find you have some visitors to the campground, kangaroos can be quite inquisitive.