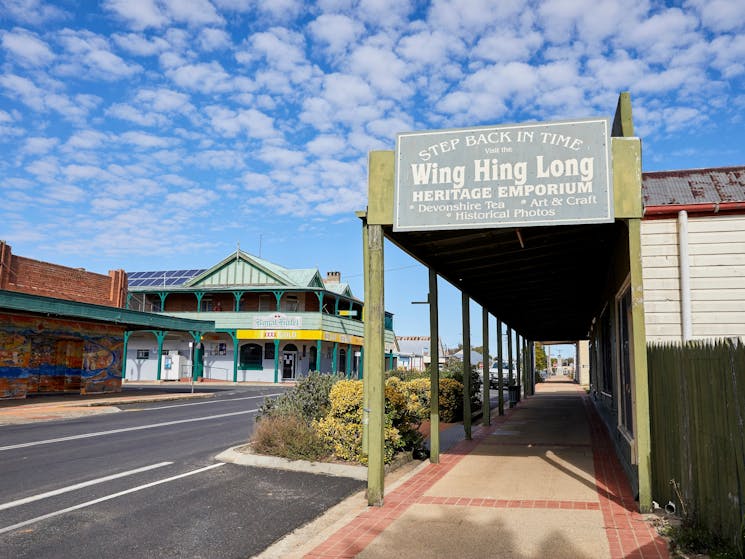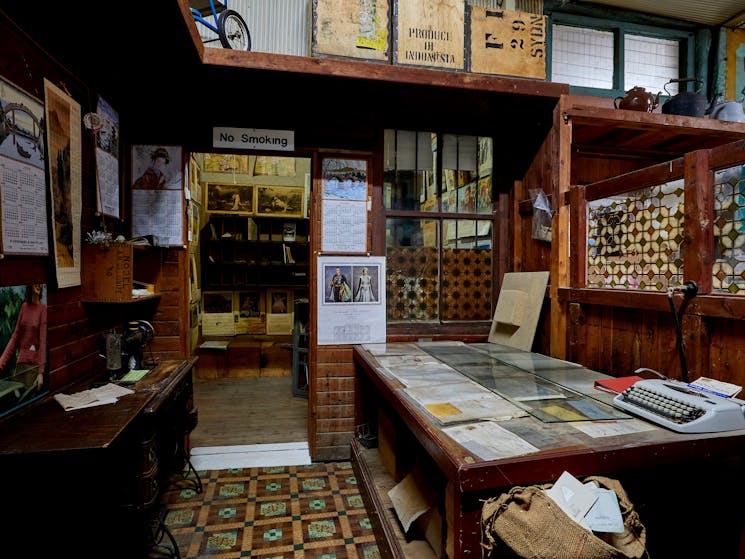 Wing Hing Long
Overview
Wing Hing Long was established in Tingha in the late 19th century and operated as a general store through to early 1998. In 1918, Jack Lowe became the owner of the store, and it remained in family…
Wing Hing Long was established in Tingha in the late 19th century and operated as a general store through to early 1998.
In 1918, Jack Lowe became the owner of the store, and it remained in family ownership until the end. Mavis Pratt, Jack's daughter, took over management and ultimately ownership, and continued in that position until her retirement in 1998.
Jack Lowe was the fifth Chinese owner of the property. The first was An Lin from Inverell who purchased the land in 1881. The other owners were Jock Sing of Glen Innes, Ah Bow and Charles Hing from Tingha.
The Store is now open as a living museum and is maintained as much as possible as it was in early 1998. Stepping into Wing Hing Long today, you experience the rise and decline of a tin mining town and community, the flavour of a rural general store from early in the twentieth century and the importance and diversity of the contributions made by Chinese Australians to rural commerce and life.
Devonshire Tea is also available for a fee.
Read more
Read less
Does not cater for people with access needs.