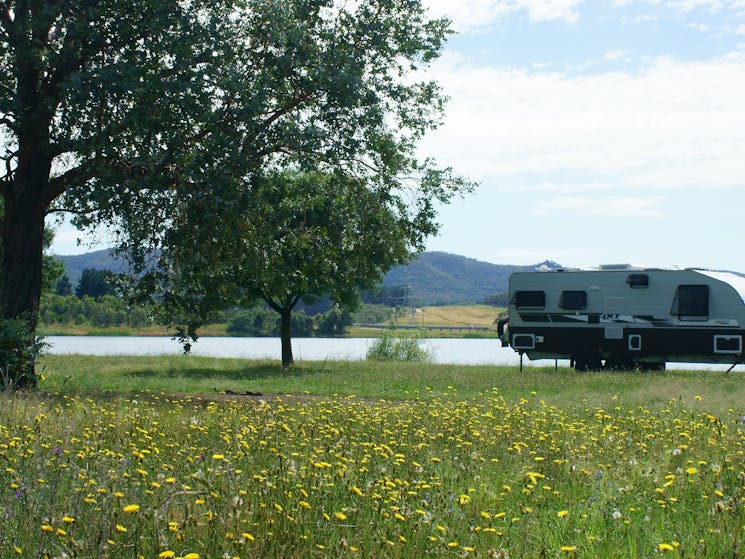 Lake Wallace
Overview
Due to COVID 19 Lake Wallace is temporarily closed Nestled 10 minutes on the Bathurst side of Lithgow, Lake Wallace at Wallerawang or "Wang" as it is affectionately referred to by the locals is the…
Due to COVID 19 Lake Wallace is temporarily closed
Nestled 10 minutes on the Bathurst side of Lithgow, Lake Wallace at Wallerawang or "Wang" as it is affectionately referred to by the locals is the perfect Self-contained Recreational Vehicle and Caravan spot.
Lake Wallace is designated an RV friendly campground and is the ideal location to set up your RV or Caravan for a couple of days. Facilities include RV Dump point, toilets and showers (limited opening hours), playground, barbecue facilities and off leash dog area. Self-contained RV's and Caravans with on-board toilet facilities are allowed for a maximum of 48 hours in the designated areas, tents, camper trailers and rigs without toilet facilities are not permitted. Campfires/naked flames are not allowed.
Wallerawang Town Centre is only a ten minute walk or two minute drive for a meal and extra supplies.
An information bay is located at the entrance to Lake Wallace with suggestions of the multitude of things to see and do in the Lithgow destination.