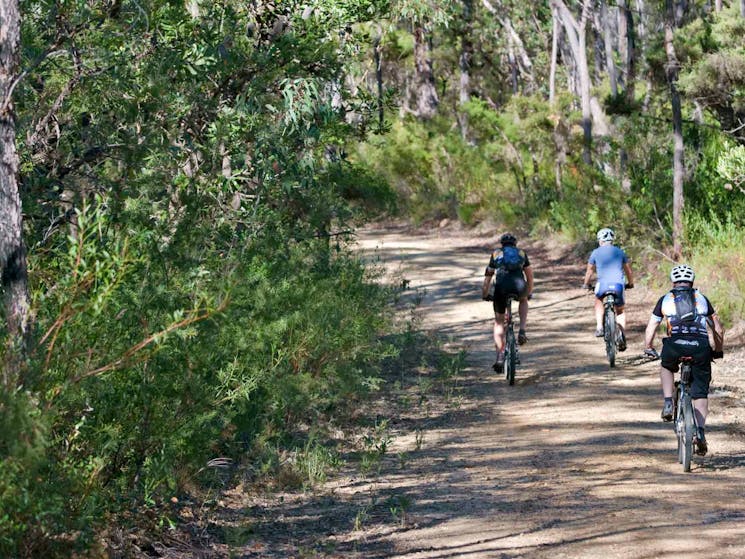 Andersons Trail
Overview
An exhilarating cycling route that takes you deep into the central wilderness of Blue Mountains National Park, Andersons trail descends into unspoilt bushland and links to Woodford - Oaks trail for…
An exhilarating cycling route that takes you deep into the central wilderness of Blue Mountains National Park, Andersons trail descends into unspoilt bushland and links to Woodford - Oaks trail for an added challenge. With ultra steep sections, this loose gravel trail is an adrenalin-fuelled adventure bound to challenge even those most experienced at mountain biking.
Winding through steep gullies, scenic creek crossings and dense scrub, you might be sharing the trail with a resident echidna or swamp wallaby. Breathe in the fabulous aroma of the peppermint gums as you cycle past the open forest.
With the option to stay a night at Murphys Glen campground, you can turn a cycle ride into a heart-pumping adventure weekend. Keen riders can start this trail from Wentworth Falls train station.