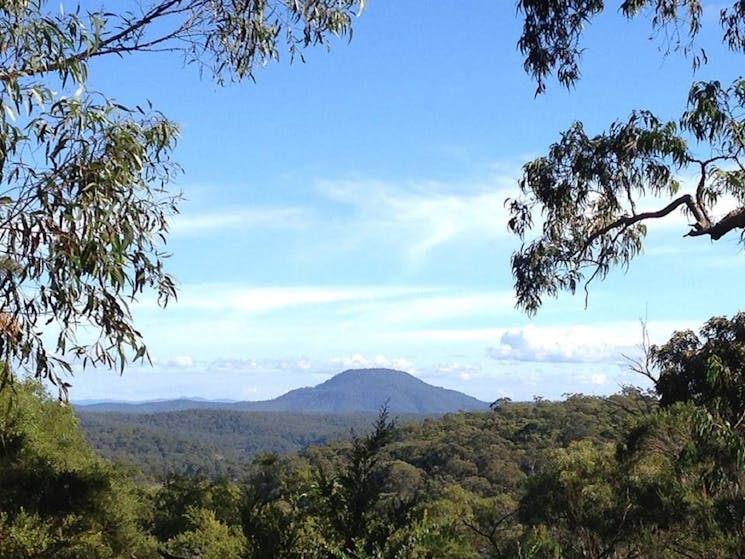 Wollombi Aboriginal Cultural Experience
Overview
Immerse yourself in the oldest living culture on earth. Wollombi Aboriginal Cultural Experiences is owned and operated by Leanne King. Leanne is a Dhurug woman who has been learning Wollombi cultural…
Immerse yourself in the oldest living culture on earth. Wollombi Aboriginal Cultural Experiences is owned and operated by Leanne King. Leanne is a Dhurug woman who has been learning Wollombi cultural lore for over 30 years.
This culture is a living culture. Come with them to hear the little lore stories. These are the very beginning stories of Ngurrumpa (camp world) as given to them by their Elders. Far from being 'myth' these stories teach people how we should be and relate to all things.
Wollombi has been, for millennia, an important meeting place, to which Aboriginal people would travel great distances for trade, social intercourse, and ceremony. The focus of these ceremonial gatherings was, and still is, Mount Yengo, every bit as sacred to the peoples of the East as Uluru to those of the Centre. From Yengo's summit Baiame, one of the primary creative forces, stepped back into the skyworld after life had been created and the Lore set in place. To ensure that this Lore would not be forgotten, Baiame's final act was to carve it in stone.
Wollombi Aboriginal Cultural Experiences would like to share some of the story of these engraving sites with you.
Read more
Read less