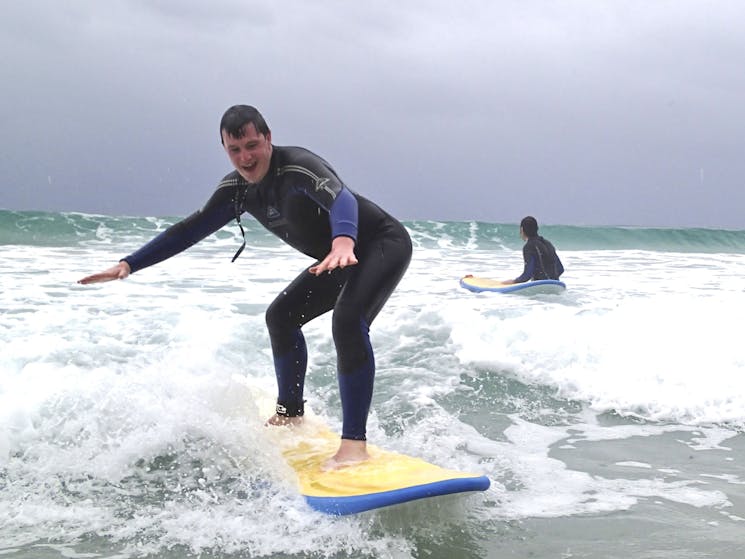 Walking On Water Ulladulla Surf Schools
Overview
Walking On Water and Ulladulla Surf Schools are the Shoalhaven's multi award winning water sports coaching company. They specialise in a range of exciting activities that are suitable for most ages…
Walking On Water and Ulladulla Surf Schools are the Shoalhaven's multi award winning water sports coaching company.
They specialise in a range of exciting activities that are suitable for most ages and are non-stop fun!
Learn to Surf (beginner, intermediate and competition level), Stand Up Paddle board (SUP), or check their awesome party SUP's which can take up to ten people! Awesome fun for charging across the lakes. They have three of these and also arm you with water guns if you fancy some water blasting warfare!
They also have kayaks (single, double and triple) for hire or tours. Alternatively, new for 2020 are their pedalos, also armed with water guns, so mellow, so fun, until there is a mutiny!
What ever you choose you are sure to have an awesome time with their fully qualified, full accredited and highly experienced team.
For school or corporate groups, they also have educational courses that focus on water and ocean safety.
All equipment is also available for hire.
Please visit our website or phone for more information.
Walking On Water and Ulladulla Surf Schools for the time of your life.
Read more
Read less