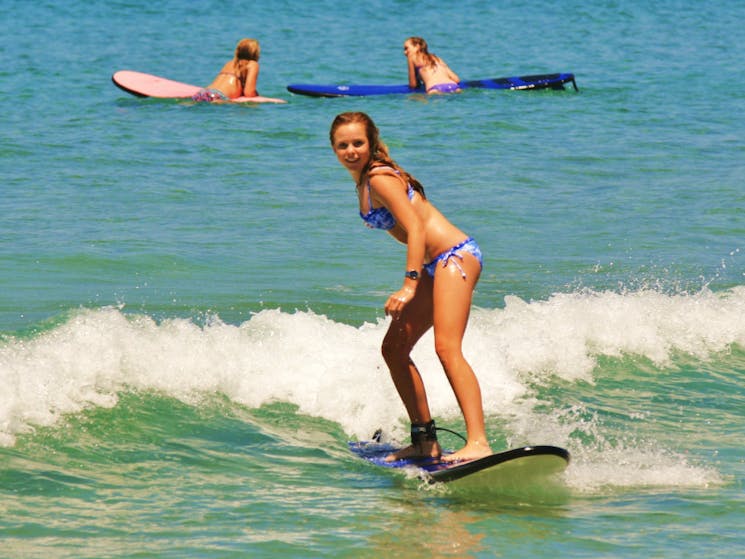 Surf the Bay Surf School
Overview
Surf the Bay Surf School is based on the NSW South Coast, and run lessons in Batemans Bay, Broulee and Narooma locations. The school is owned and operated by Tim and Glenn, two highly accomplished,…
Surf the Bay Surf School is based on the NSW South Coast, and run lessons in Batemans Bay, Broulee and Narooma locations. The school is owned and operated by Tim and Glenn, two highly accomplished, practicing school teachers (Primary and Secondary PDHPE), surf and stand-up paddle board instructors.
The beautiful Eurobodalla South Coast of NSW provides some exceptional locations for surfing and stand-up paddle boarding. North Broulee Beach is known as one of the safest, most beginner friendly beaches in NSW. They are also privileged to lay claim to some of the most pristine and picturesque waterways for stand-up paddle tours.
Surf the Bay Surf School now have a fleet of over 80 surfboards and 40 stand-up paddle boards suitable for all varieties of clients' needs from the absolute beginner to the highly skilled. Clients can either hire equipment, or challenge themselves to one of the many surf lesson options.
Read more
Read less