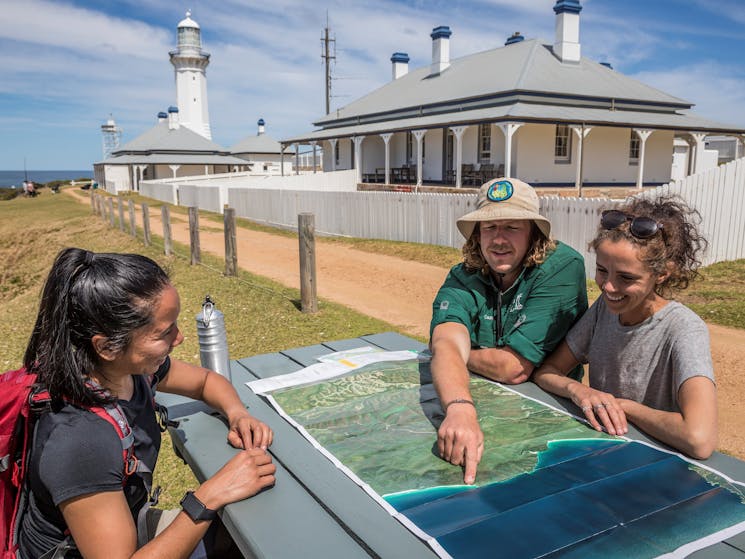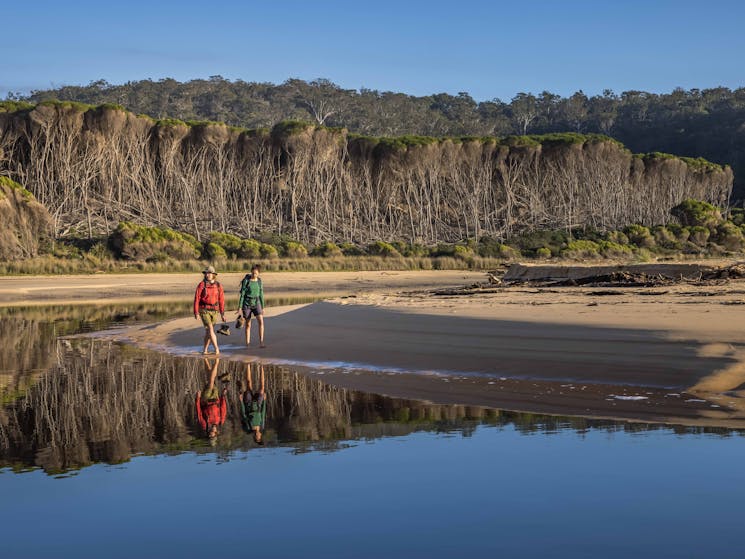 Sapphire Coast Guiding Co
Overview
Sapphire Coast Guiding Co operates walking tours on the Sapphire Coast of NSW. Including the iconic 30 kilometre Light to Light Walk in Ben Boyd National Park and the newly opened Wharf to Wharf Walk…
Sapphire Coast Guiding Co operates walking tours on the Sapphire Coast of NSW. Including the iconic 30 kilometre Light to Light Walk in Ben Boyd National Park and the newly opened Wharf to Wharf Walk, traversing 27 kilometres from historic Merimbula Wharf to Tathra Wharf.
They conduct guided tours and self-guided tours with accommodation at their camps along the way or in other local accommodation including the heritage-listed lighthouse keepers cottages at the Green Cape Light Station.
The Light to Light walk is spectacular and relatively easy in standard. You only require a moderate level of fitness. Wildlife is plentiful and easy to observe and you may see some special animals such as the elusive Ground Parrot. During spring you will likely see migrating whales, particularly humpbacks and Southern Right Whales.
The trips are fully catered and they take care of your overnight luggage. On the walk, you only need to carry a light day pack with your essentials for the day.
Their guides are knowledgeable and passionate about their local environment and are committed to providing a rewarding holiday experience.
They also provide shorter experiences on the Sapphire Coast on E-Bikes and Kayaks.
Read more
Read less