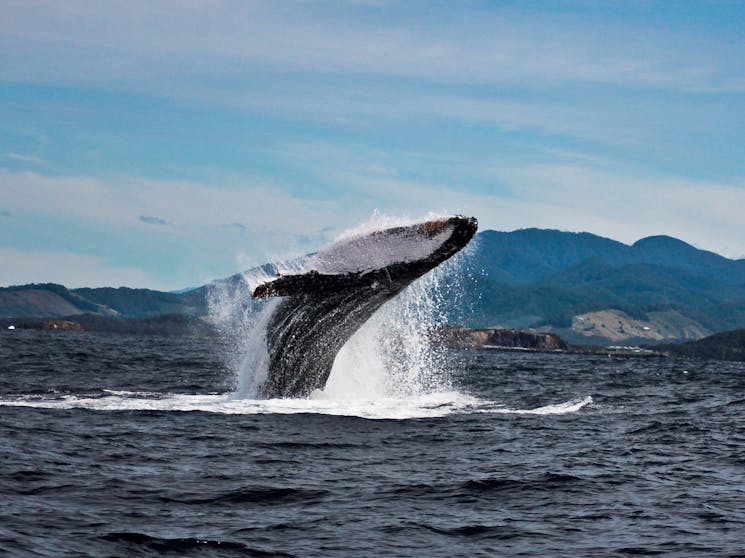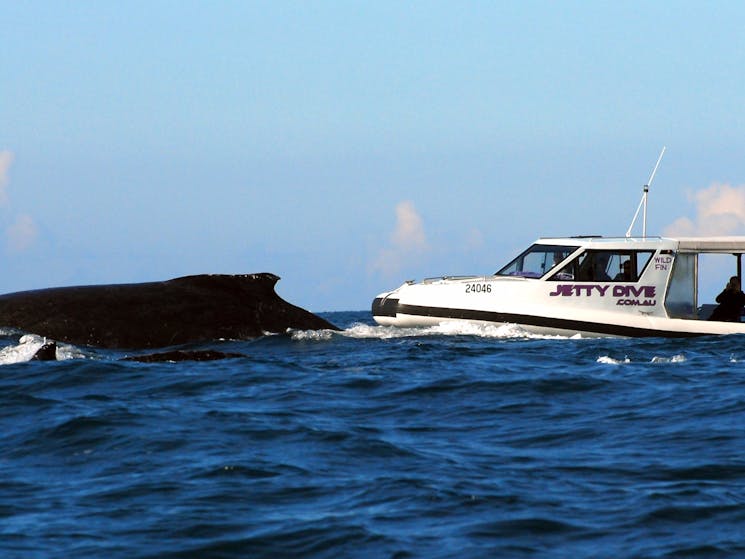 0

1

2
Whale Watching
Overview
Jetty Dive Centre offers Adventure Whale Watching aboard their fast boat "Wildfin" on a daily basis from Coffs Harbour, on New South Wales' North Coast. The fast boat ride out means they usually see…
Jetty Dive Centre offers Adventure Whale Watching aboard their fast boat "Wildfin" on a daily basis from Coffs Harbour, on New South Wales' North Coast.
The fast boat ride out means they usually see whales only minutes after leaving the harbour. If they see whales in the distance jumping, they can move from one group to another in a very short time, and not miss any action. The one and a half hour trip is mostly spent watching whales, not getting there. It is not just a Whale Watch trip, it is a fun Adventure boat ride too!
The Whale Watch trips from Coffs Harbour operate daily from June to October, in the beautiful waters of the Solitary Islands Marine Park. The Solitary Islands Marine Park is minutes away from Coffs Harbour, and located mid way between Sydney and Brisbane.