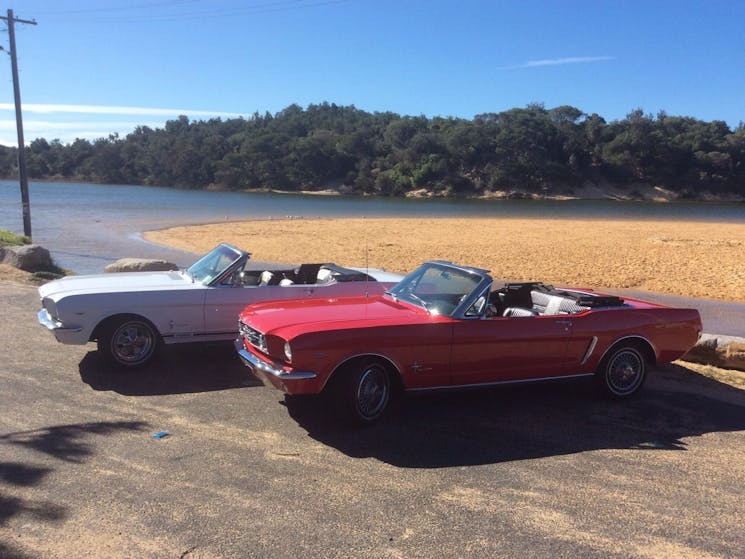 Central Coast Mustang
Overview
Central Coast Mustang provide chauffeur driven tours of the Hunter Valley in your choice of three 1966 mustang convertibles/coupe. Their well maintained vintage Mustangs are real eye catchers and…
Central Coast Mustang provide chauffeur driven tours of the Hunter Valley in your choice of three 1966 mustang convertibles/coupe.
Their well maintained vintage Mustangs are real eye catchers and are perfect to drive around the Valley with the roof down and the wind in your hair. They supply arranged tours that can be personalised by the hirer to suit your needs.
Nothing can be better than touring the Hunter Valley Wineries in a Vintage 1966 Mustang Convertible. The wind in your hair and the sun on your face adds to the fun day of wine and food. Hours of tasting good wines at selected fine wineries. A delicious lunch is provided with a glass of wine then on to more tasting.
Read more
Read less