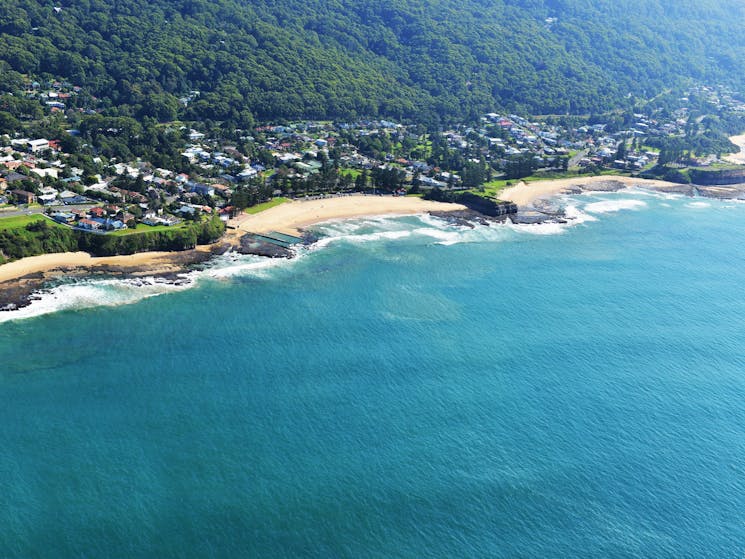 Austinmer
Overview
Austinmer is a northern beach suburb of Wollongong. It is thought to be named after Henry Austin, a director of the board of the Illawarra Mining Company. Situated at the base of the Illawarra…
Austinmer is a northern beach suburb of Wollongong. It is thought to be named after Henry Austin, a director of the board of the Illawarra Mining Company.
Situated at the base of the Illawarra escarpment, Austinmer is a popular summer beach destination, often packed with swimmers and sunbathers on weekends.
The beach is patrolled from the beginning of the September school holidays to the end of the April school holidays and also features two large ocean rock pools.
Austinmer train station is a short walk from the beach, making the suburb a great spot for a day trip from Sydney. You can also take the scenic route from Sydney, and travel by the Grand Pacific Drive, which brings you right into Austinmer.
Head around the point to Headlands Hotel Austinmer for a bite to eat with an amazing view or stay in their stunning one and two bedroom apartments to make a holiday of it.
Read more
Read less