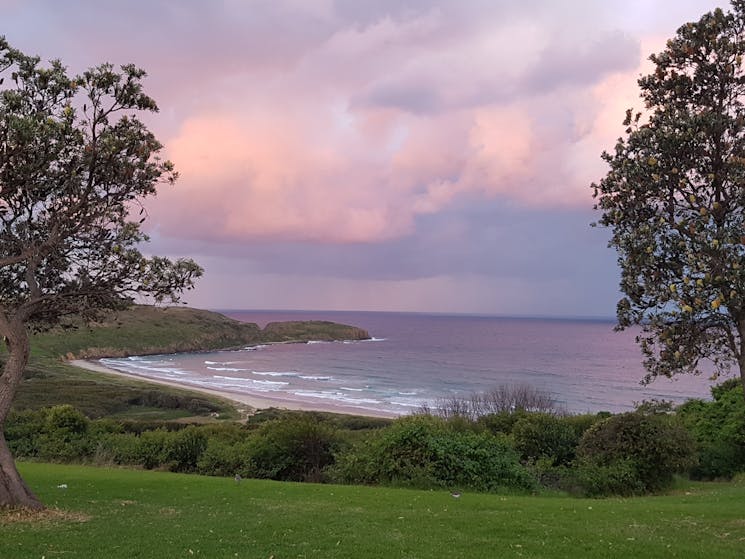 0

1
Killalea Beach
Overview
The state park features 250 hectares of pristine coastal reserve with excellent surfing beaches. It features stunning views in all directions, and a range of public recreation facilities consistent…
The state park features 250 hectares of pristine coastal reserve with excellent surfing beaches. It features stunning views in all directions, and a range of public recreation facilities consistent with environmental conservation.
The popular Killalea Beach known as 'The Farm' is famous with surfers throughout the region. It was declared a national surfing reserve in June 2009. The beaches are not patrolled, however, there are beautifully landscaped picnic areas located in the park with barbecues and public amenities for the family to enjoy. The park also features bush and coastal walking trails, and is within hiking distance of Bass Point Reserve and Shellharbour Village.
Popular recreational activities include: Surfing, Fishing (from rock, beach and river), Picnics at several sites throughout the park. There is also camping areas with undercover barbecue area or the backpacker style bunkhouse for 40 people. There is a kiosk within the park.
Download the "Tread Shellharbour" app for some history and take a virtual tour.