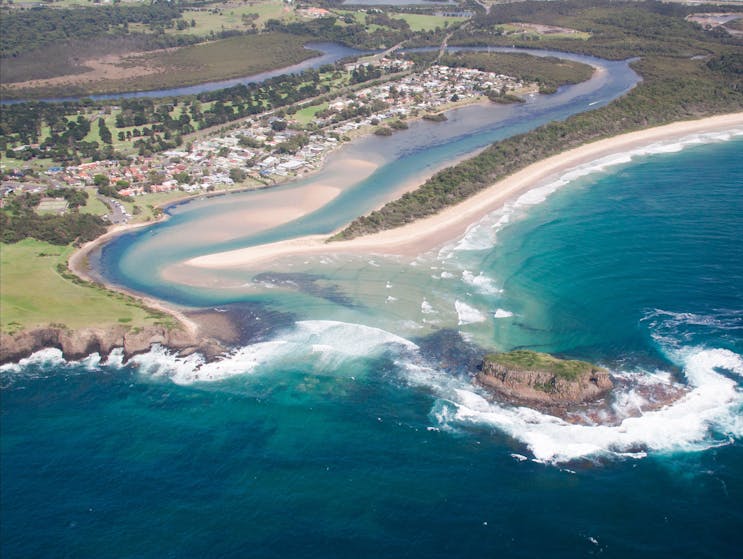 Minnamurra
Overview
The Minnamurra River marks the northern border of the Kiama area. Minnamurra, meaning 'plenty of fish' in the local Aboriginal language, is is a beautiful residential suburb, home to the mouth of the…
The Minnamurra River marks the northern border of the Kiama area. Minnamurra, meaning 'plenty of fish' in the local Aboriginal language, is is a beautiful residential suburb, home to the mouth of the Minnamurra River, having wound its way down the Illawarra escarpment through the rainforest and Jamberoo Valley to the sea.
The mouth of the river is a perfect spot for snorkelling, fishing , stand up paddle boarding and kayaking. From here you can paddle or across to the southern end of Killalea State Park and Mystics, a beach famous within the surfing community.
Enjoy lunch at the local cafe or take a picnic to the river or headland. There's an easy coastal walk from Minnamurra River around the headland to Jones Beach, offering spectacular views of Stack Island, the Pacific Ocean and Minnamurra River. Minnamurra is the northern end of the Kiama Coast Walk, which stretches over 20 kilometres to Gerringong in the south.
Read more
Read less