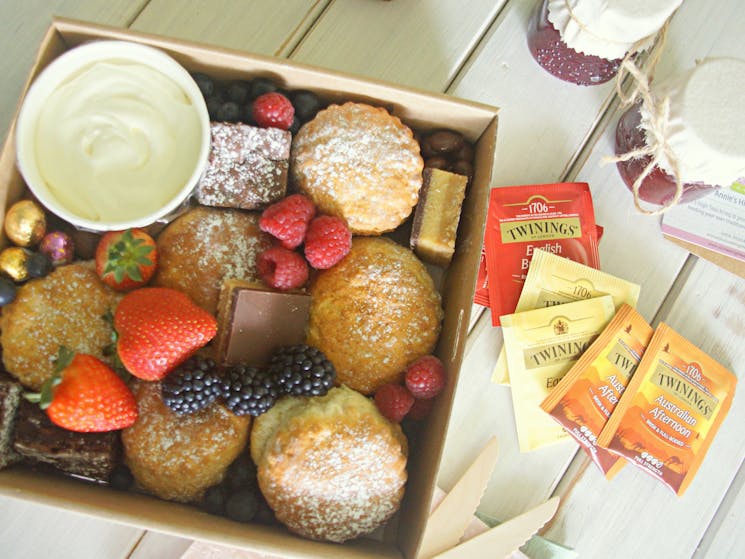 0

1
Annie's Grazing Boxes
Overview
Annie's Grazing Boxes are the perfect solution when you are after something special but unique and currently with "life a little different", one of my Boxes not only gives you one less thing to think…
Annie's Grazing Boxes are the perfect solution when you are after something special but unique and currently with "life a little different", one of my Boxes not only gives you one less thing to think about once you have placed your order, but it is delivered straight to your door- all you have to do is lift the lid.
Absolutely perfect for In-house entertaining, that Friday Night Treat, Picnics, Weekend Getaways, Birthdays and Special Celebrations, Bridal Showers and Hen Parties, Baby Showers, Staff Treats, a Surprise for Someone Special... or Just Because!
Deliveries are available six days a week (72 hours notice required).
Due to current health advice on social distancing, please contact the business for the most up to date information.