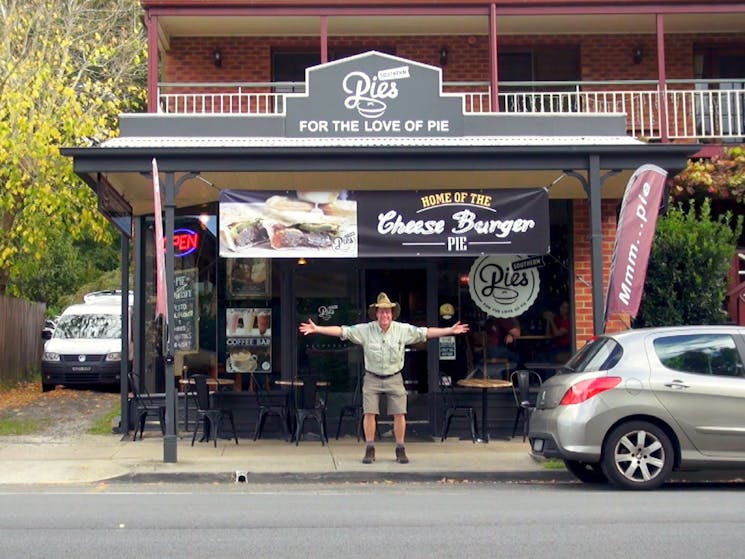 0

1
Southern Pies Kangaroo Valley
Overview
For the love of pie. They opened Southern Pies in 2013 with a desire to produce gourmet pies and coffee in a destination location, Kangaroo Valley, NSW. In their pursuit to define the perfect pie,…
For the love of pie.
They opened Southern Pies in 2013 with a desire to produce gourmet pies and coffee in a destination location, Kangaroo Valley, NSW.
In their pursuit to define the perfect pie, they visited many pie shops, markets and bakeries, and tried far too many pies. Most were okay, some were not so good, some were award winning and some inspired them. It was those special ones that inspired them to try harder and think outside the box. They love good food and have their favourite meals, like Massaman Beef. So what did they do? They put it in a pie and they did it well.
Their greatest pleasure is seeing someone bite into one of their pies and lose themselves in it. There is nothing more satisfying than making a quality product and seeing the enjoyment it brings.