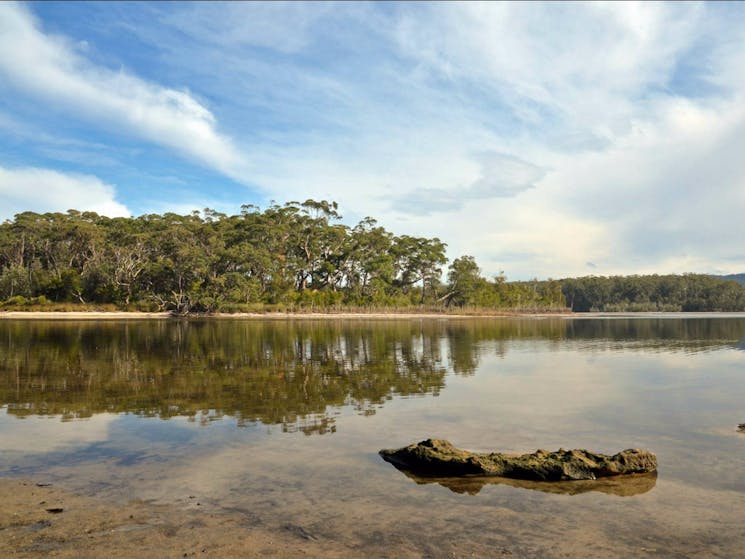 Termeil Lake
Overview
Set before a dramatic backdrop of forested hills, Termeil Lake provides a peaceful refuge for wildlife and visitors alike. No powerboats can access the area, so there's nothing to disturb the peace…
Set before a dramatic backdrop of forested hills, Termeil Lake provides a peaceful refuge for wildlife and visitors alike.
No powerboats can access the area, so there's nothing to disturb the peace while you are paddling and exploring the backwaters and tributaries. Stop along the way for a picnic or head back to the campground at Termeil Point to enjoy a hot meal around the campfire.
Enjoy swimming in the clear waters and unwind as you cast your fishing line from the lake's edge. Binoculars are a must if you're enthusiastic about birdwatching, as you're likely to see waterbirds like cormorants, ducks and swans. Look out for sea eagles resting on a nearby branch and watch for whistling kites soaring high above.
**To keep visitors safe ALL camping in NSW national parks now requires a booking. For day visitors, please plan ahead and visit outside of peak periods (11am and 2pm). Check park alerts and visit COVID-19 updates for more information before visiting any park – www.nationalparks.nsw.gov.au **