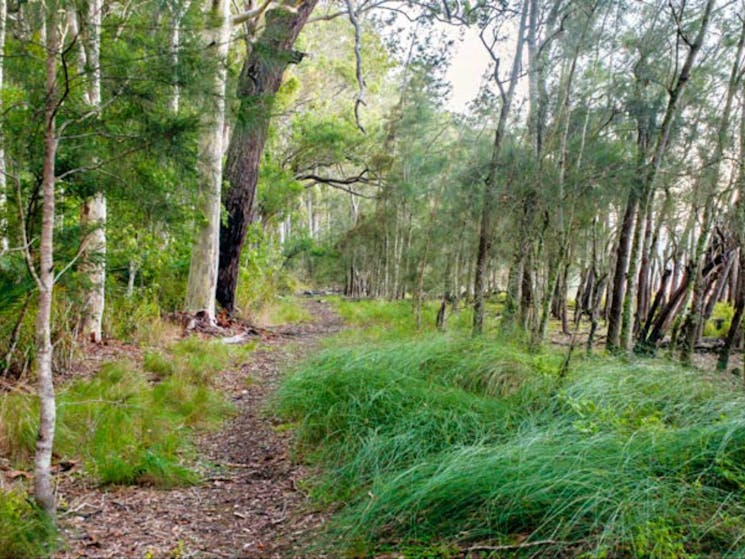 Meroo Lake walking track
Overview
If you are looking to get away from it all, then Meroo Lake walking track is for you. Wrap yourself in the tranquillity of these calm coastal waters and reconnect with nature. Follow the walking…
If you are looking to get away from it all, then Meroo Lake walking track is for you. Wrap yourself in the tranquillity of these calm coastal waters and reconnect with nature.
Follow the walking track from Meroo Head carpark and meander down through towering old growth forest to the lakes edge. It's a great place for birdwatching where you'll see some of the many waterbirds that make this their home - swans, musk ducks, pelicans, cormorants to name a few.
Try fishing or swimming in the lake, or just sit back and relax with a good book as you listen to the waters gently rippling onto the shore. If you like canoeing or kayaking, it's a 800 metre walk to the lake's edge with your gear, but your efforts will be rewarded once you are paddling out into serenity on the water.