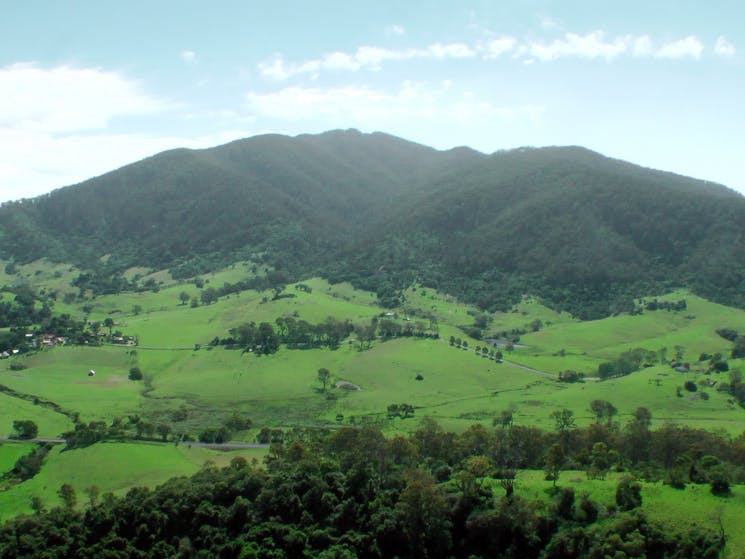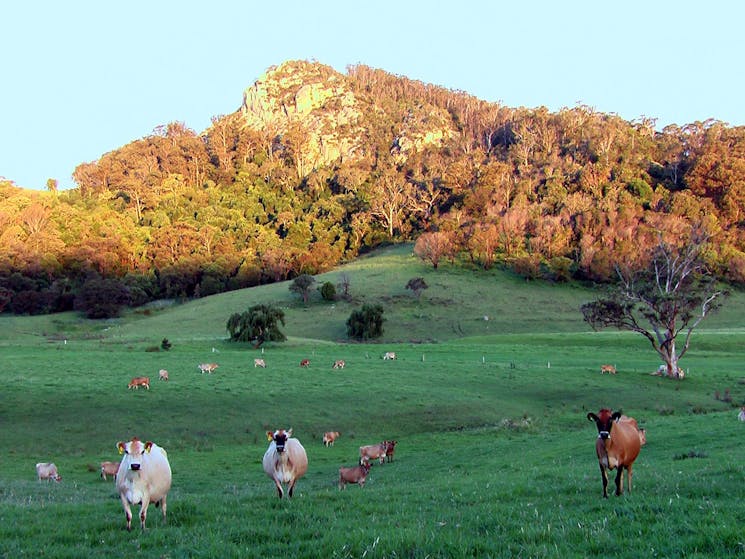 Tilba Tilba
Overview
Tilba Tilba is protected by a National Heritage listing; the town was settled mostly during the gold rush years of the 1890s and 1900s and today retains many fine Victorian timber buildings. The town…
Tilba Tilba is protected by a National Heritage listing; the town was settled mostly during the gold rush years of the 1890s and 1900s and today retains many fine Victorian timber buildings. The town has a pretty setting at the base of Gulaga (Mt Dromedary) which can be accessed from Tilba Tilba.
Nestled at the foot of Gulaga (Mount Dromedary) it is a good starting place to explore this beautiful and spiritual land. Gulaga is the mother of ancestral identity for the Yuin people, and to be able to visit is a privilege. Guided walks by local Yuin people are probably the best way to connect with the spirit of the land, but self-guided walkers are welcome. A track leaves from behind La Galette Cafe (formerly Pam's Store), and takes you through the rainforest to the summit.
Gulaga is the highest point in the area; named Mt Dromedary by Lieutenant James Cook being the shape of a dromedary camel. The summit has strangely-shaped granite outcrops and significant tors being a culturally significant site for the Yuin people. Towards the summit, Rainforest species thrive in several places on the upper tiers of the mountain and you can see out to Montague Island offshore.
Closer to town is Foxglove Spires, a luscious woodland garden built around a farm cottage. The seasonal gardens are simply stunning, with fragrant wisteria, lavender and an arbour of Manchurian pear trees.
Read more
Read less