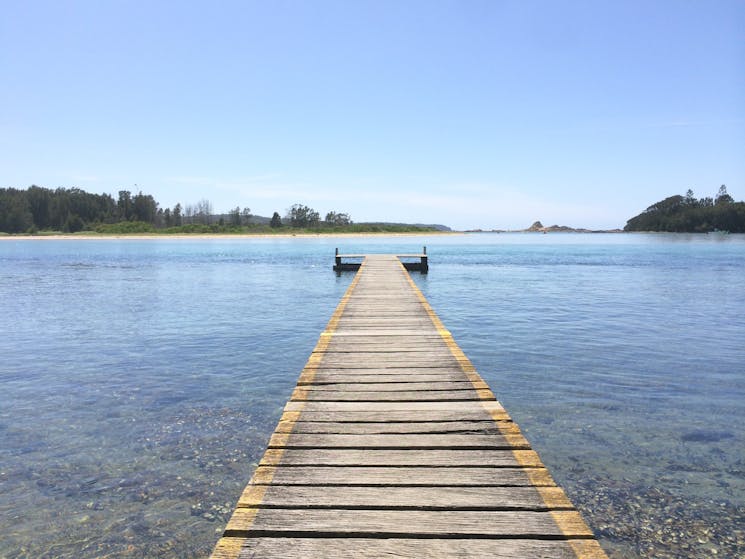 Mossy Point
Overview
Mossy point is a quiet little haven often overlooked by visitors. Situated between the Tomaga River to the north, and Candlagan Creek to the south, Mossy Point is perfect for all things aquatic. …
Mossy point is a quiet little haven often overlooked by visitors. Situated between the Tomaga River to the north, and Candlagan Creek to the south, Mossy Point is perfect for all things aquatic.
Tomaga River is a lovely clear river, dotted with rustic timber jetties. You will find easy boat access to the river at the Tomaga River boat ramp, along with the Mossy Point Boatshed where you can hire kayaks, SUPS and bikes, or sit with a coffee and watch the sting rays glide by.
Candlagan Creek is a picturesque tidal creek that is fabulous for families to have a splash. Be careful not to swim near the rocks as the oyster shells are very sharp.
After a hard day of swimming and paddling, be sure to grab a bite to eat from The Mossy Café. The Mossy Café is also home to innovative local coffee roasters, who change their blends regularly.
Read more
Read less